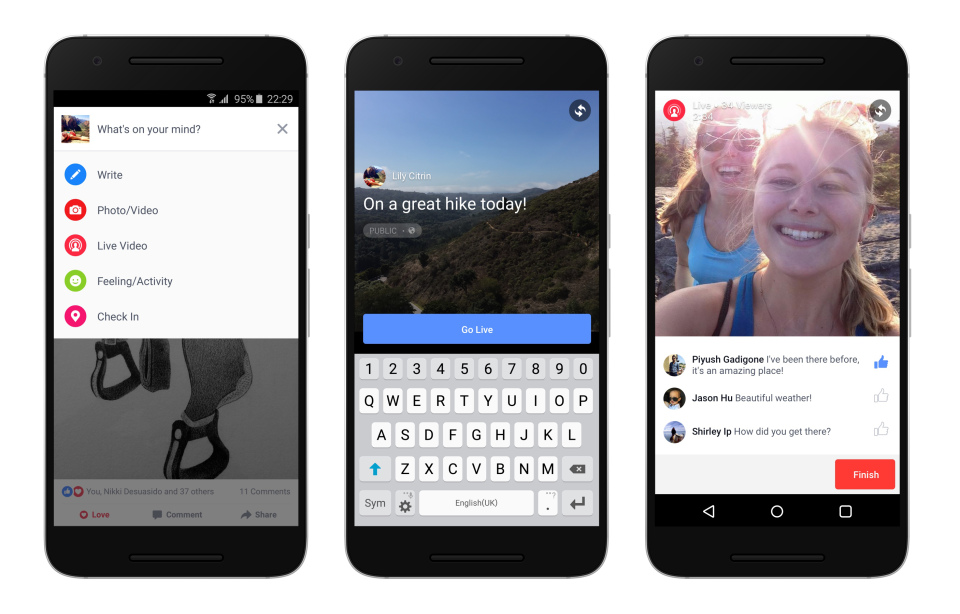 This past week Facebook slyly slipped something into their mobile App update that shows just how serious of a stance they are taking on Videos in media. Placed right next to the slightly annoying and constantly updated Marketplace tab is a new feature that incorporates live and archived Videos from your friends, and liked Pages & Public Figures.
Back in April, Facebook announced a directive to focus more on video, providing an algorithm update set to analyze the time spent on a given piece of content and then spread out said content from the same publisher, and now, look where we are:
The number of videos posted per person increased by users increased by 75% in 2015.
People spend 3x longer watching video which is Live compared to video which is no longer Live.
Facebook users have watched more than one million hours with Samsung VR gear.
51.9% of marketing professionals worldwide name video as the type of content with the best ROI.
The new Videos tab has the same look and feel of Instagram's Stories – coincidence, I think not. All of your liked pages are featured on the top bar and you simply click and scroll through a dedicated feed for videos. You'll even receive notifications when Pages/People go live.
Even Morgan Stanley has been vocal about their thoughts on the new feature assessing that FB has been moving towards video in such a big way and that taking a bite out of TV is a necessity. Business Insider gave some insight into just what kind of dollars we are talking about:
Ad spending on US TV is predicted to reach $71.29 billion this year, according to eMarketer. Overall digital ad spend is estimated to eclipse that of TV this year (at $72.09 billion) — although it's worth noting that at least some of that spend is also driven by spend TV companies' digital properties.
what does this change mean for creatives
This change affects small business owners in a direct way, similar to how Instagram's chronological feed forced your IG page to get lost in the weeds. With more emphasis on Video, Facebook newsfeeds across the world will be broadcasting live streams of videos & video ads, and will filtering be pushing photos and text based posts out using their Edgerank algorithm.
For those wedding cinematographers out there, this could be a make or break deal for getting your work seen since the feed is meant for playing archived videos. It's high time to start thinking of ways to incorporate video into your marketing strategy before your content ends up being overshadowed and unseen.
See how you can create and implement video for your photography business here.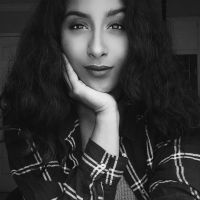 Shivani Reddy
Shivani wants to live in a world where laughter is the cure to pretty much everything. Since she can't claim "Serial Bingewatcher" as an occupation, she'll settle for wedding/portrait photographer at Lin and Jirsa & marketing coordinator here at SLR Lounge. For those rare moments when you won't find a camera in her hand, she will be dancing, eating a donut, or most likely watching Seinfeld. Follow her on Instagram:
@shivalry_inc