The Advantages of Cropping
These days almost every camera manufacturer makes a high megapixel camera capable of providing insane amounts of detail in our images, leaving us with many cropping options. In the video and article below we're going to show you how to take advantage of extreme cropping with a high megapixel camera.
Watch The Extreme Cropping with the Sony A7r Video
My Mixology
01-30 BASE-VIVID: 30b. Vivid – Import + Profile (RESET)
02-00 CURVES-NEUTRAL: 04a. Vintage Punch – Standard
Local Area Adjustments
Graduated Filter: 03 Burn (Darken) -0.5 Stop
Cropping Our Image
The first thing I'm going to do to my image is apply the "01-30 BASE-VIVID: 30b. Vivid – Import + Profile (RESET)" preset, and now I'm ready to crop my image. When I was taking this photo I was shooting with a 2×1 crop in mind. I'm going to compose my crop so that the yellow racecar is the focus of the image.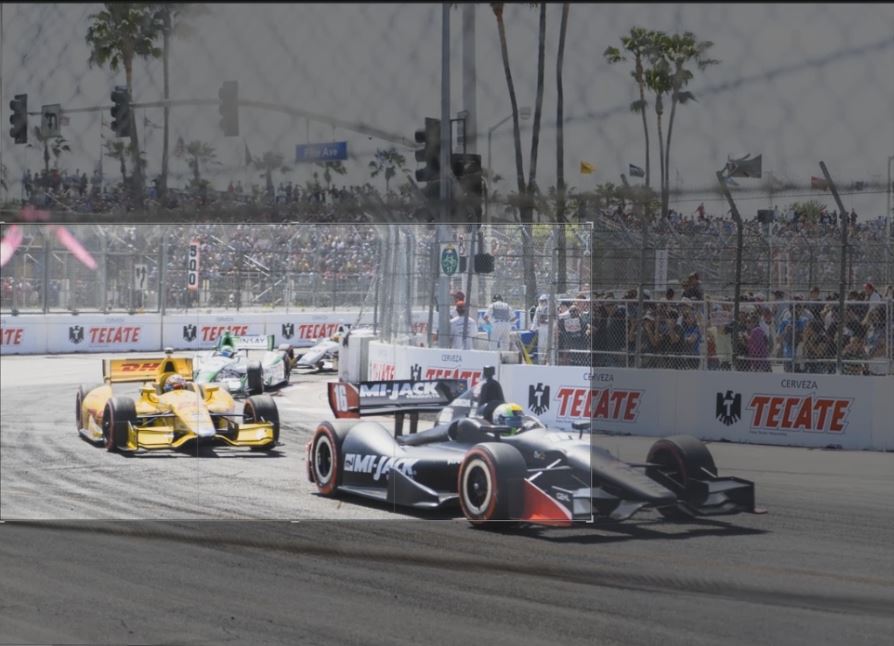 Look at the difference this crop makes! We're able to get up close and personal with the racecars and it gives this image a more intense feeling.
The amazing thing is that even though we cropped away most of the photo, we're still left with an impressive 7-8 megapixel image. There's still plenty of details in this picture and if we were to print this image it would look just fine.
Finishing Our Edit
Now that we have cropped our image to satisfaction, we need to finish our edit. I want this image to have a 70's style cinematic look (Have you seen the movie Rush?), which is why I'm applying the 02-00 CURVES-NEUTRAL: 04a. Vintage Punch – Standard preset. After some minor tweaks with Color Temp and Contrast, and after applying 3 Gradient Filters (watch video above to see how those were applied) I am finished with this edit. Here's what our original photo and finished photo look like.
Before
After
Conclusion and Learn More
We hope you all enjoyed this tutorial. If you are interested in learning more or purchasing the SLR Lounge Lightroom Presets v5, please click any of the links in this article.
Stay tuned for more SLR Lounge Weekly Edits!