Overview
In this chapter, we are going to use one of Lightroom 4's cool new functions, which is Export to Email. This is a quick and easy way to email a photo to someone from within Lightroom.
The following tutorial is from the Lightroom 4 A-Z DVD Guide. The full DVD including 130 tutorials and nearly 14 hours of Lightroom 4 training is available in the SLR Lounge Store for only $99.
Youtube Video
Email Photo from Context Menu
Lightroom 4 introduced a quick and convenient way of e-mailing a photo from within Lightroom. First, you choose the photo or photos that you want to send. Then, right click on the image to bring up the Context Menu and choose Email Photo…
Setting up Email Account
If this is the first time that you are sending a photo via Lightroom's Email function, you are going to have to set up your email account. Click on the Microsoft Outlook on the drop down menu under From and choose Go to Email Account Manager.
In the pop -up box, go to the bottom left and click on Add. Lightroom provides several common email providers such as Gmail and AOL. You can also add your own custom provider if you need to. Once the server settings are generated, all you have to do is enter your email address and password. After that, click on the Validate button to get Lightroom to communicate with your provider. Once the access is ready to go, click on Done.
Sending an Email with Photo Attached
After setting up your email account, you should see it under the From drop down menu. Enter a send-to email address, title, and message. At the bottom, there is a drop down menu labeled Preset. Here, you can choose the size and image quality of the photo that you want to send.
Once your message is ready to go, just hit Send. That's it! In the next tutorial, we are going to discuss how to publish your photos to the various online services such as Flickr and Facebook.
Purchase the Lightroom 4 A-Z DVD Guide


The Lightroom 4 A-Z training DVD will turn any Lightroom novice into a complete master of Lightroom 4 in no time! The DVD which can be played on a Mac or Windows PC includes the following:
– 130 Video Tutorials and nearly 14 hours of content!
– Over 6 hours of tutorials dedicated to developing techniques
– Full Menu System for easy navigation through the tutorials
– Bonus DVD Content that includes Advanced Lightroom 4 Techniques
– Full HD 1080p Resolution for all Video Tutorials
– On-screen Shortcut Tooltips for Lightroom 4
– Exercise Files + Final Catalog so you can follow along during the tutorials
– No Advertisements
Related Product Offers Recommended by SLR Lounge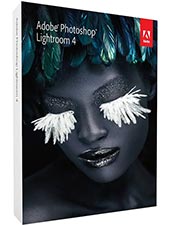 1) Purchase Adobe Photoshop Lightroom 4 through Amazon. Click any of these links to take you to the offer.
Click here to purchase Adobe Lightroom 4 from Amazon.com