In this episode of the Lightroom 4 A to Z DVD Training, we are going to create an Export preset that will export web-size images from Lightroom 4. This preset automates the process and makes it easy for you to export one image or a batch of images for the web.


The following tutorial is from the Lightroom 4 A-Z DVD Guide. The full DVD including 130 tutorials and nearly 14 hours of Lightroom 4 training is available in the SLR Lounge Store for only $99.
EXPORT DIALOG BOX
So to begin, let's start by opening up the Export dialog box. The keyboard shortcut for this is Ctrl+Shift+E on Windows and Cmd+Shift+E on Mac.
This time around, we're going to dive right into the individual export settings and create a new preset from these settings later on.
Under Export Location, create a subfolder called 02_WebSized. Leave Add to This Catalog unchecked so the exported files are not added back into your catalog and select Ask what to do for Existing Files so that Lightroom doesn't automatically overwrite any images.
Just as I mentioned in our previous tutorial, I like to skip File Naming because I prefer to create the naming scheme in the Library Module. I'm also going to skip Video since we are dealing with still images in this tutorial.
With File Settings, I find that a good Quality setting for the web is around 75-80%. It is better to not limit the File Size because certain images like a complex landscape or HDR image will have more image information and therefore will have a larger file size than something less busy like a portrait headshot. However, if you do need to control your file size, this option is a great way to do that.
Additionally, be sure to keep the Image Format as Jpeg and the Color Space as sRGB. These are the standard settings for the web.
With Image Sizing, you do want to have a certain dimension restriction. A good way is to use Long Edge, say restricted to 800 pixels, so regardless whether it's a portrait or landscape photo, the longer edge will not be longer than 800 pixels, and the image's aspect ratio will still be intact. In addition, click Don't Enlarge so photos smaller than 800 pixels are not enlarged. Be sure to keep the Resolution at 72 pixels per inch because the images will only be viewed on a monitor. Anything more than that is just overkill.
For Output Sharpening, select sharpening for Screen with the amount at Standard.

In regards to Metadata, I just keep it at Copyright Only, and for Watermarking, I will be using our SLR Lounge watermark. You can reference our previous tutorials on how to make a custom watermark.
Finally, for Post-Processing, I want it to show in Explorer.
SAVING SETTINGS TO PRESET
Now that all the settings have been set up, click Add to make a new preset. Name it LR4 Web Size under the LR4 A-Z folder, and hit Create.
EXPORT IMAGE
Once you have the preset all set up, all you have to do is choose the LR4 Web Size preset and hit Export. Lightroom will then export the image and Explorer will pop up to show you the finished exported image. Pretty easy!
In our next tutorial, we will go over how to export video files.
PURCHASE THE LIGHTROOM 4 A-Z DVD GUIDE


The Lightroom 4 A-Z training DVD will turn any Lightroom novice into a complete master of Lightroom 4 in no time! The DVD which can be played on a Mac or Windows PC includes the following:
– 130 Video Tutorials and nearly 14 hours of content!
– Over 6 hours of tutorials dedicated to developing techniques
– Full Menu System for easy navigation through the tutorials
– Bonus DVD Content that includes Advanced Lightroom 4 Techniques
– Full HD 1080p Resolution for all Video Tutorials
– On-screen Shortcut Tooltips for Lightroom 4
– Exercise Files + Final Catalog so you can follow along during the tutorials
– No Advertisements
RELATED PRODUCT OFFERS RECOMMENDED BY SLR LOUNGE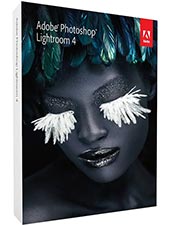 1) Purchase Adobe Photoshop Lightroom 4 through Amazon. Click any of these links to take you to the offer.
Click here to purchase Adobe Lightroom 4 from Amazon.com
2) Student and Teacher Editions of Adobe Photoshop Lightroom 4 – For teachers and students, Adobe Photoshop Lightroom 4 is available for $89 through the Adobe Educational Purchasing Site.