In this episode of the Lightroom 4 A-Z DVD Training we are going to create an Export preset that will export print-size images from Lightroom 4. This preset automates the process and makes it easy for you to export one image or a batch of images for print. Enjoy!


The following tutorial is from the Lightroom 4 A-Z DVD Guide. The full DVD including 130 tutorials and nearly 14 hours of Lightroom 4 training is available in the SLR Lounge Store for only $99.
EXPORT DIALOG BOX
So let's start by opening up the Export dialog box. The keyboard shortcut for this is Ctrl+Shift+E on Windows and Cmd+Shift+E on Mac.
Once we're in the export dialog box, we're going to create a new folder for our LR4 A-Z Export presets. On the bottom left-hand side of the dialog box, you click on Add, and create a New Folder and name it LR 4 A-Z. In that folder, let's create a New Preset called LR4 Print Sized, and hit Create.
Once we have the preset made, we're going to choose a location to export. We do want to export to the hard drive, so make sure that Export to Hard Drive is selected from the drop down menu at the top of the dialog box.
Under Export Location, you can specify a folder where you to export your images into. In our last tutorial, we already selected our Lightroom A-Z Catalog. I recommend checking the box for Put in Subfolder, and naming it 01_PrintSized. What this does is that after you choose your catalog location, Lightroom will automatically create a subfolder called 01_PrintSized and export the images under this preset into that folder.
I also don't want Lightroom to add these images back into the catalog, so I'm going to uncheck Add to this Catalog. Next, let's select Ask what to do in the Existing File drop down menu in order to make Lightroom ask you if you want to overwrite over an existing image.

Depending on your workflow, you may or may not want to rename the file on export. I don't typically rename our images on export since I do all the naming beforehand in the Library Module. If you do plan to rename your exported images, you can also set up name presets here.
Under File Settings, let's the image format is set on JPEG with the Color Space on sRGB. The reason for this is because most printers utilize sRGB, not ProPhoto RGB or Adobe RGB. Uncheck the Limit File Size as well, since we are not exporting for the internet.
For Image Sizing, let's uncheck Resize to Fit in order to retain the maximum size from the original image. It's a good idea to have the maximum resolution and size when printing. You also don't want to enlarge from here, either. Make sure to change Resolution from 72PPI to 300PPI because this is the typical printer resolution.
For Output Sharpening, set it for Matte Paper with Low Sharpening. It's going to add a tiny bit of sharpening. Sometimes you can set it for Glossy, but I tend to use Matte instead.
Next, with the Metadata, I choose Copyright Only because if I use Costco or a print house like WHCC that is the only information I want them to see.
And for Watermark, leave it blank since this is going to print.
Finally, for Post-Processing, I just have it setup to Show in Explorer.
SAVING SETTINGS TO PRESET
Now that all the settings have been set up, right-click over the LR4 Print Sized preset to bring up the contextual menu and click on Update with Current Settings. This will update that preset with all the settings that we have just made.
EXPORT IMAGE
Once you have the preset all set up, all you have to do is choose the LR4 Print Size preset and hit Export. Lightroom will then export the image and Explorer will pop up to show you the finished exported image. That's it! Our next tutorial will on how to export images for the web.
PURCHASE THE LIGHTROOM 4 A-Z DVD GUIDE


The Lightroom 4 A-Z training DVD will turn any Lightroom novice into a complete master of Lightroom 4 in no time! The DVD which can be played on a Mac or Windows PC includes the following:
– 130 Video Tutorials and nearly 14 hours of content!
– Over 6 hours of tutorials dedicated to developing techniques
– Full Menu System for easy navigation through the tutorials
– Bonus DVD Content that includes Advanced Lightroom 4 Techniques
– Full HD 1080p Resolution for all Video Tutorials
– On-screen Shortcut Tooltips for Lightroom 4
– Exercise Files + Final Catalog so you can follow along during the tutorials
– No Advertisements
RELATED PRODUCT OFFERS RECOMMENDED BY SLR LOUNGE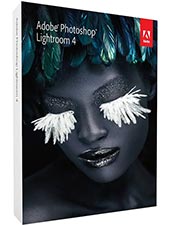 1) Purchase Adobe Photoshop Lightroom 4 through Amazon. Click any of these links to take you to the offer.
Click here to purchase Adobe Lightroom 4 from Amazon.com
2) Student and Teacher Editions of Adobe Photoshop Lightroom 4 – For teachers and students, Adobe Photoshop Lightroom 4 is available for $89 through the Adobe Educational Purchasing Site.