In this chapter, we are going to export a series of images as a new catalog using the Export as Catalog function in Lightroom 4. It's a great way to break out a large catalog into smaller sets of catalog while keeping all the adjustments you made intact.
The following tutorial is from the Lightroom 4 A-Z DVD Guide. The full DVD including 130 tutorials and nearly 14 hours of Lightroom 4 training is available in the SLR Lounge Store for only $99.
Youtube Video
Highlight a Group of Images
The first thing you want to do when using the Export as Catalog function is to select a group of images that you want to export into a new catalog. The way to highlight a sequence of photos is by clicking on the first image, hold Shift on Mac or PC, and click on the last photo of the group.
Export as Catalog
After you have selected the images you want to export, go to the File Menu and choose Export as Catalog.
In the Export as Catalog dialog, choose the folder where you want to save the catalog into. Also, be sure to have all the check box options selected in order to export the selected images only, to export with the RAW files, and to include the available previews. This will keep all the adjustments and original RAW images referenced in the new catalog.
After you are done, you can open the folder and look for the file that has the "lrcat" file format. Open the catalog to test it out and if it looks good, you are done!
Note that only the images will be exported to the separate catalog. The original catalog still retains the original exported photos. You can choose to leave them there or remove those photos.
Purchase the Lightroom 4 A-Z DVD Guide


The Lightroom 4 A-Z training DVD will turn any Lightroom novice into a complete master of Lightroom 4 in no time! The DVD which can be played on a Mac or Windows PC includes the following:
– 130 Video Tutorials and nearly 14 hours of content!
– Over 6 hours of tutorials dedicated to developing techniques
– Full Menu System for easy navigation through the tutorials
– Bonus DVD Content that includes Advanced Lightroom 4 Techniques
– Full HD 1080p Resolution for all Video Tutorials
– On-screen Shortcut Tooltips for Lightroom 4
– Exercise Files + Final Catalog so you can follow along during the tutorials
– No Advertisements
Related Product Offers Recommended by SLR Lounge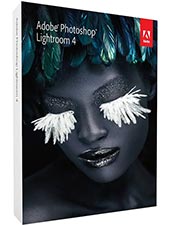 1) Purchase Adobe Photoshop Lightroom 4 through Amazon. Click any of these links to take you to the offer.
Click here to purchase Adobe Lightroom 4 from Amazon.com