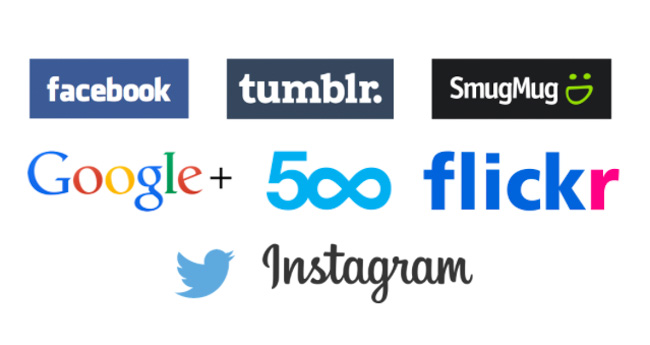 "CLICKED, EDITED, SHARED! Shouldn't the journey of your photos be as simple as that?" asks the opening line from Expojure's page. It's a nice idea, to be sure, but it's never quite that easy, and never quite that straightforward. Just as the course of true love never runs smooth, and the road to success never a straight line, so the journey from photo making to photo sharing/display is just not a direct one. In fact, it's tedious, and honestly, a part of this business many of us hate most. But it's a necessary evil.
There is some notion out there to the evolutionary impaired that sharing/displaying work over social media sites like Flickr, Tumblr, 500px, and Instagram isn't really going to help your career, and isn't really that important. Now, while there are other ways to get noticed, and being successful, ignoring the value of a well established and curated social media presence is foolish. You want to reach the most people in the shortest time for the least amount of money? Show me someone who says there's a better way and I'll show you a liar. Ok, liar is a bit harsh, but you get the drift.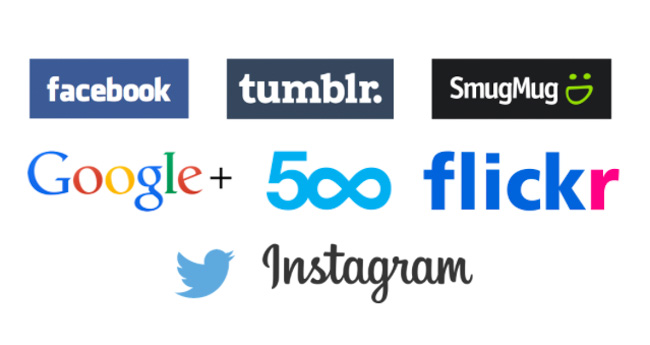 The difficulty lies now in maintaining a presence on all the platforms available. You don't necessarily need to have a presence on all platforms, but it pays to have a few. Even those few present the problem and annoyance of having to upload the same images to each one, tagging, describing, etc. each photo, numerous times, on each platform. Expojure, is a photo management solution for this precise problem, and wants to be your assistant.
Simply stated, Expojure is the hub you upload your media to, tag, describe, caption etc, and then it takes over from there and sends it out to your numerous and varied media sites like 500px, instagram, etcetera.
The appeal of this is obvious as it allows for a single upload, saving time and tedious repetitive work required to submit your work to all the various sites. As it removes the otherwise unavoidable minutiae, it promotes you to share more. This accomplishes many things at once: It will have you sharing more, which will likely grow your audience, give you more influence, help your SEO, and of course, save time to do whatever it is that you want.
The interface is very clean, and uncluttered. One hopes it stays this way, but the company is in growth mode at this time, and the roadmap they have laid out is ambitious. At the moment it supports Facebook, Flickr, 500px, SmugMug and Google+, and by January intends to have support for Twitter, Instagram, and Tumbler, covering pretty much all the bases. Later on, the hope is to raise enough capital to create a Desktop App, and LR plugin, and apps for iOS and Android. Over 1000 photographers are currently using the system and I only see that number growing.
The next stage of growth is being funded on indiegogo.com here, and you can see what you'll get with different levels of pledges. Even if you don't pledge, it's worth checking out because I actually can't see a way around a service like this. It just has such an obvious amount of value. See more on their site.
Where do you stand on social media for your photography career?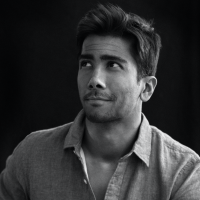 Kishore Sawh
A photographer and writer based in Miami, he can often be found at dog parks, and airports in London and Toronto. He is also a tremendous fan of flossing and the happiest guy around when the company's good.