The 2013 WPPI or Wedding & Portrait Photography Conference and Expo was an amazing experience for the photographers who attended the event. Not only were there many workshops to learn from and two giant exhibit halls full of gear to see what are the latest and greatest, but there were hundreds of accomplished photographers to network with and to be inspired from.
For myself, the best memory that I will take away from this trip was spending a whole day and a half with an immensely talented group of photographers that included two of my heroes in photography, fine art photographer Kirsty Mitchell of the Wonderland series and fashion photographer Zhang Jingna (Zemotion), as well as the wildly creative Benjamin Von Wong and the highly talented retoucher/photographer Renee Robyn.
Kirsty, Jingna, and Ben were nominated for the [Framed] Awards, and Kirsty ended up winning the Best Conceptual Photographer, while Jingna won the award for Best Beauty/Glamour Photographer.
With so much talent with this group, I thought it would be a great idea to have a short group interview with Ben as our host to talk a little bit about their photography, how they all ended up at WPPI, and their overall experience of being at this conference. You can see the interview right after the short bios and collection of photographs for each featured photographer.
Kirsty Mitchell
Kirsty Mitchell is most famous for her fantastic images from her long-term personal project, the Wonderland series, which began in the summer of 2009 and has now been running for over 3.5 years. It started in memory of her mother who passed away in November 2008, and has since become a major turning point in both her photography and life.
Each image was shot in the English countryside and without the use of composited images. Not only were all the prop and styling elements for each image shot in-camera, they were mostly built by hand by Kirsty and her volunteers. Because of the meticulous, time-consuming nature of creating everything from scratch, the props and character can take up to 5 months to build. Instead of having a team of professional stylists and designers, Kirsty simply asked for the help of several passionate friends working for free, and either bought, borrowed, or begged everything that was needed for each shoot.
Additionally, there were many instances where a particular shoot must be timed with the short blooming period of certain flowers. In fact, missing the Bluebell bloom delayed the "Enchanted bluebell shoot" by a whole year. Just by reading Kirsty's diary entry on that Bluebell shoot, you can really start to understand the scope of each project.
Nevertheless, all the dedication and passion have been paying off tremendously. From Italian Vogue to BBC News, many publications and news media around the world, as well as countless blogs have featured her work. Her work has also garnered quite a demand in the art gallery and exhibition circle. With 67 finished images and 6 more to go, Kirsty will in turn publish a book for the Wonderland series in honor of her mother.
To learn more about Kirsty's photographs, you can visit her website at KirstyMitchellPhotography.com and follower her on Flickr. Be sure to read her diary to learn the in-depth behind-the-scenes account of what it took to create the magical images of the Wonderland series.
Zhang Jingna
Beijing-born Zhang Jingna grew up in Singapore, where she was part of Singapore's national air rifle team and attended the Lasalle College of the Arts to study fashion design. While at Lasalle, she picked up a camera for her 18th birthday and started to shoot fashion photography as part of a school project with several classmates. She soon discovered her passion for photography with subsequent projects and eventually left Lasalle in 2007 to pursue a full-time career in fashion photography. A year later, she held her first solo exhibition, "Something Beautiful", at The Arts House in Singapore.
Her creative painterly images garnered a massive following on her Zemotion DeviantArt page, with almost 7 million views to date. By the age of 20, she shot a campaign for Mercedes Benz, and in 2009, the 24-year old Jingna became the youngest recipient of Fellowship in the Master Photographers Association (UK).
Within the span of 7 years, Jingna has shot both commercial images for Canon, Montblanc, Sony, Wacom, Singapore Brides, and more. Her editorial images have been published in Harper's Bazaar Singapore, Elle Singapore, L'Officiel Singapore, British Journal of Photography, and more.
Her images are at once painterly and romantic, conveying a quiet emotion that is influenced by fantasy, photographers such as Peter Lindberg, and as stated in her interview with The Art Train, other artists such as her friend Kuang Hong and Final Fantasy concept artist Yoshitaka Amano.
As of December 2012, Jingna had moved to New York City to continue her career in the US. She is currently represented by Kramer+Kramer in the US and Europe, and Suzy Johnston + Associates in Canada.
You can follow Zhang Jingna's work through her on Facebook, DeviantArt, Twitter @zemotion, and ZhangJingna.com
Renee Robyn
Renee Robyn actually started as a model prior to taking up photography. She started modelling 15 years ago at the age of 13 in Canada and had worked with over 200 photography and film studios, as well being a runway model. Over in the photography side, Renee started shooting 3 years ago and has since become a very talented photographer and retoucher. Renee specializes in fetish, fashion, and underwater photography.
In the short period of time, her images have been seen on billboards, magazines, and websites. Most recently, her images have even made the finals in the Contessa Awards.
Over in the retouching side, not only does she has become a real expert in the art of retouching, but Renee also holds workshops and one-on-one sessions for retouching.
Be sure to check out more of her work on Facebook, 500px, Model Mayhem, and Twitter @reneerobynphoto.
Benjamin Von Wong
If you follow SLR Lounge regularly, then you are probably very familiar with Benjamin Von Wong. Whether using fire in imaginative ways, using blacklights in the swimming pool, or shooting the Slovak National Dance Theatre group, Ben is not afraid of pushing the creative envelope. Versatility and the ability to produce a shoot with minimal budget are some of Ben's strong suit.
As I learned when I assisted him for a shoot with master pyrotechnician Antonio Restivo in Las Vegas after WPPI, Ben makes it fun to work with on a shoot. There is a reason why Ben managed to enlist a team of volunteers from Los Angeles within a day right before the shoot. Some of the crew members only drove up for the day just to be part of the shoot. It may be a 12-hour shoot, but the crew had a great time.
Above all, Ben proves that along with great photography, awesome networking skills can propel your career in photography. There's a reason why he was able to get Kirsty Mitchell to fly from England and Zhang Jingna from New York.
You can follow Ben's work on his VonWong.com blog, as well as his Facebook page and twitter @vonwongphoto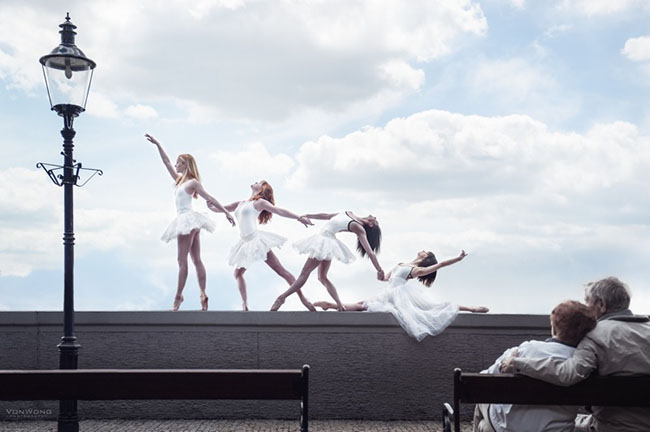 The WPPI Group Interview Video
Special thanks to Jerry Chen of Jerry Chen Photography for assisting in the interview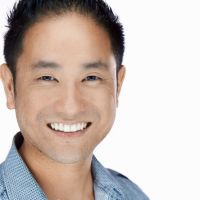 fotosiamo
Joe is a fashion and commercial photographer based in Los Angeles, CA. He blends creativity and edge with a strong style of lighting and emotion in his photographs.