Roger and Aaron of LensRentals recently received a Nikon Z 24-70mm f2.8 S lens that required a little technical support, providing the perfect opportunity for a teardown. What the team discovered was Nikon have designed a modern lens, quite different from anything they or competitors have created before. The design is neatly laid out, logical and clean. We should also add the same disclaimer that the LensRentals team included, and that's please do not get your lens and screwdriver and follow along at home. Bad things might happen. Bad. Things.
We were interested in this disassembly, and by interested, I mean both excited and nervous. We assumed that things would be very different inside from previous Nikon lenses. But Nikon lenses have always been a bit 'old fashioned' and different from other SLR lenses, so we weren't sure what to expect.
According to the Lens Rentals team, there were a lot of design elements to the Nikon Z 24-70mm f/2.8 S that were not seen anywhere else, like a bayonet with an inner lip on the rear baffle to help keep dust out, the lens centered, & possibly a little extra strength to the mount, a modern and redesigned wiring and circuit board layout, additional baffles throughout the lens to help prevent light leaks, improved weather sealing, interior tape to prevent dust and glue falloff into the lens, and more!
With the improved and updated design, came an increased and nerve wracking tear down, taking several hours to complete, (which is why the guys say they don't do videos for these projects…because…they're just boring a lot of the time). Thankfully the team breaks everything down step by step into a written blog post, and even though it's not a video, it's still ridiculously satisfying to watch the disassembly unfold through the post.
It's always fun to see how things work from the inside out, especially when there's no risk to your own gear/wallet because someone else is doing it haha. Like the Lens Rentals team, we can appreciate that Nikon, like Canon with the RF system have completely redesigned and reworked the way their engineering interiors work providing what hopefully in the long run, will be a much better system in terms of quality & performance. The only thing that has me concerned, like the LR team, is the cost of repairs on filter ring/hood slots, given the difficulty they had on the disassembly….damage there could be VERY costly to repair. And having had a lens or two get filters jammed/bent and needed to be sent back in for service, well, I guess we'll have to wait and hear about the first person to deal with this' account and bill before i'll feel less anxious about it.
Either way there's a ton of interesting info in the write up, and a TON of photographs of the guts of this incredible lens that you won't want to miss, especially if you're a fan of "how it works" kind of write ups!
Be sure to check out the full article for all the details and images on the LensRentals Blog Here
*Content and Images shared with permission from LensRentals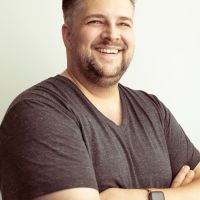 David J. Crewe
David J. Crewe is a full-time commercial photographer and Senior Editor with SLR Lounge. Based out of both Southern California & Las Vegas, Nevada. View his work and blog:
DavidJCrewe.com
Follow his Instagram:
@DavidJCrewe