CreativeLive aficionados rejoice! CreativeLive has just released an app for iOS, and  it's available for devices running iOS 10 as well as Apple TV. That's right, now you can take CreativeLive on the go or watch it from your couch on a bigger screen. Stuck commuting on public transportation when you'd rather be learning new photography skills? There's an app for that! Need to be away from a computer when your favorite instructor is streaming live? Now there's a better way to watch than your phone's browser. Prefer your living room to your computer room for watching at home? Today is your lucky day.
The apps will blend seamlessly with your browser experience for full continuity and handoff,  so you can start watching on your computer and pick up from the exact place you left off on any of the compatible devices.
As with the website experience, app users will be able to watch classes for free while they are streaming live as well as access on-demand streaming for classes they've purchased. But there's more, as possibly the most exciting feature offered by the app is access to one totally free lesson of YOUR choice every day. If you download the CreativeLive app, each and every day you will be able to pick ANY lesson from any of the approximately 1,500 classes on the site and watch it for FREE. That is a choice from about 25,000 lessons which you can browse here.
A quick recap on features:
Seamless integration between browser and all devices
One daily free class of the user's choosing
Apple TV compatibility
Access to purchased classes
Free access to live broadcasts
Here is the link to download the app, your portal to a photography education playground. And keep an eye out for Pye's classes!
Check out their blog for a note from CEO Chase Jarvis and to read the official press release!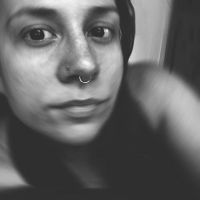 Holly Roa
Seattle based photographer with a side of videography, specializing in work involving animals, but basically a Jill of all trades. Instagram:
@HJRphotos