Welcome to our roundup series where we will hit on several gear news and rumor topics each day. This gives you a chance to get caught up on all of the day's news and rumors in one place. Make sure to check back daily for the latest gear news, rumors and announcements.
Elinchrom, Phottix, and Sekonic Team Up
It was announced today that three of the biggest names in lighting industry have teamed up to improve their upcoming product offerings. Elinchrom, Phottix, and Sekonic have combined forces to integrate their technologies into the products of their allies.
The move will bring Phottix TTL technology to Elinchrom's Skyport, Elinchrom's mount will replace the Bowens 'S' mount on upcoming Phottix Indra strobes, and Sekonic will release two new light meters with built-in triggers for the Elinchrom and Phottix wireless trigger systems.
The move comes after MAC Group added Phottix to their distribution network after being dropped by PocketWizard. MAC Group also distributes both Elinchrom and Sekonic, so it would seem that MAC probably facilitated the communications between the three companies.
It will be interesting to see what, if anything else, comes from this partnership in the future. Elinchrom and Sekonic have been in the game for a while, and Phottix is an up and coming brand. This partnership is good for all three companies though it is sure to make things more confusing for consumers in the short term.
Canon EF 800mm F/5.6 DO IS In the Works
The latest buzz on the Canon rumor mill this morning is the development of a new 800mm F/5.6L lens featuring Canon's DO technology. Such a lens would, in fact, be one of the most expensive lenses on the market, likely getting into the $15,000 to $20,000 range, and is an extremely low volume lens.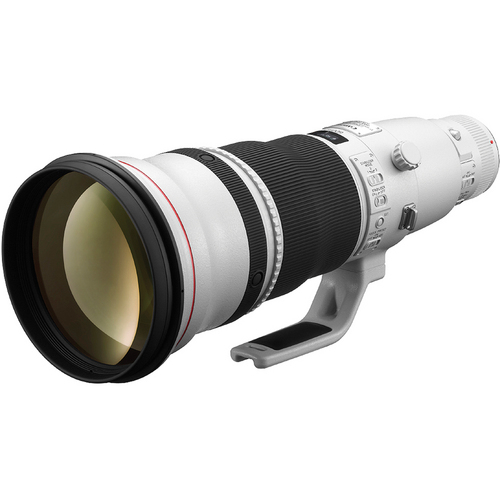 That said, people do buy them; while I was at my local camera shop this last week, another customer came in and dropped $18,000 on a new Nikon 800mm F/5.6. It was one of those things that made you turn your head. A new Canon 800mm lens would likely be very interesting for the wildlife and surveillance crowd; it's too long for just about any sport unless you are half a mile away.
It doesn't sound like a release is imminent at all, but don't be surprised if we hear about a new 800mm F/5.6L DO IS from Canon shortly.
Fuji X-T10 Firmware Improves Eye AF and Windows 10 Support
Fuji has released a new firmware update for their new X-T10, which brings some improvements to the camera, as well as support for Windows 10. Among the improvements is an improved algorithm for their Eye-Detect AF technology when used with their 90mm lens.
Overall, not really the sort of update that we usually see from Fuji. This is more like your standard, "average," camera firmware update. It fixes small issues, improves some things, and in this case, adds Windows 10 support. Other cameras in the Fuji lineup are expected to get a similar update throughout the rest of the year.
If you have an X-T10 and want to learn more, you can find all the details here.
Sigma Rumor Mill Update
It has been a little quiet on the Sigma rumor front since the announcement of the 24-35mm F/2. Lucky for us, it's not all quiet, though, according to the rumor mill, we will see at least one more prime art lens released this year.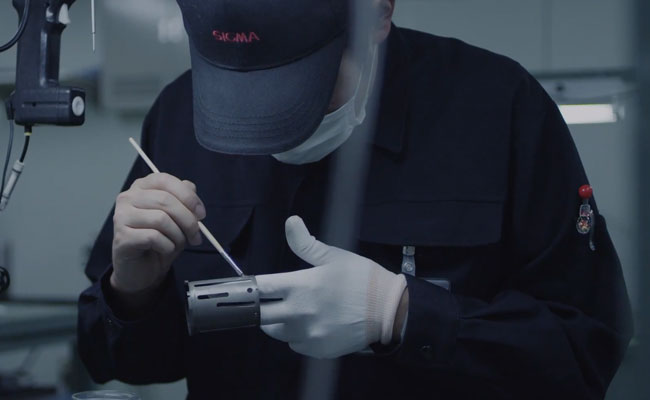 According to this report, much to the disappointment of many, it seems Sigma is dragging their heels on a 24-70mm F/2.8 Art and 70-200mm F/2.8 Art in favor of more primes. The interesting thing to that is that they are running out of prime focal lengths to hit, they can only go a little wider, and then they have the 85, 135, and 200mm range on the long end.
The other interesting tidbit is that apparently Sigma is toying with the idea of officially supporting the use of third-party adapters with their lenses on the Sony A7 FE system. While that would be nice, I think that we can all agree that we would much rather have Sigma actually release these lenses in the FE mount.
Regardless, interesting things coming from Sigma in the coming months. I can't wait to see what else they bring to the table this year.
What are your thoughts on today's roundup? What news/rumors did we miss? What would you like to see covered in future roundups? Leave a comment below and let us know what you think!