Photographers seeking radio control for their off-camera flashes have a host of options available currently, from manual control only that must be adjusted at the radio units to units that support TTL and HSS which can change power settings and even turn flashes on and off from a radio transmitter on the camera. The radio systems that do the coolest things tend to be proprietary, though, like Profoto's Air Remotes, posing a problem for photographers using multiple lighting brands. But, Elinchrom believes they've found a solution.
Elinchrom's proprietary Skyport radio control system was an innovation in its own right at its release nearly a decade ago, and now Elinchrom has announced something that could be revolutionary for photographers, especially if other brands follow suit as they did following Skyport's initial release: they've opened up their Skyport Protocol to third parties.
This technology has been integrated into a Gossen and a Sekonic light meter already, and has the potential to be a game-changer should a camera brand opt to integrate their technologies into a body similar to Phase One and Profoto.
Their press release indicates that High-Speed Sync up to 1/8000 is a feature and also implied usefulness for videographers, mentioning the ability to alter settings remotely for continuous lighting.
Aside from the light meters, real world application remains to be seen – but Elinchrom seems confident that their technology will gain momentum, ending their press release, after introducing the Gossen and Sekonic products, with "others will follow."
What do you think, readers? What would you like to see happen with this technology now that' it's been opened to third parties?
via fstoppers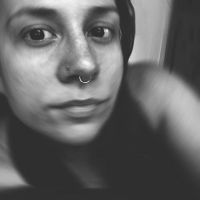 Holly Roa
Seattle based photographer with a side of videography, specializing in work involving animals, but basically a Jill of all trades. Instagram:
@HJRphotos