It was just about 2 years ago Elinchrom introduced the ELB-400 which came shortly after Profoto's B2 announcement which left Elinchrom a bit out of the spotlight considering the B2 generally bested the Quadra Hybrid. But with the ELB-400 it again upped the ante whilst retaining much of what was great about the Quadra Hybrid. Now, two years on, we haven't seen a replacement for the Profoto B2s but Elinchrom's release of the ELB-1200 shows they are serious about bringing lots of power out in the field for even more flexibility. The 1200 is Elinchrom's answer to those who want more power without sacrificing portability.
The ELB-1200, at a glance, is sure to remind you of the Ranger RX, but better, and cleaner, and lighter, coming in at just over 7 lbs for the pack and just north of 9 lbs with battery. With the pack Elinchrom has redesigned its 3 flash heads (Action, Hi-Sync, Pro) with aluminum housing, tilt head, and 7-8mm umbrella tube allowing up to 1/8000s sync speed.
The new offerings are also compatible with all of the Elinchrom light modifiers and much to the delight of many who are looking for multi-purpose units the new heads come with a bright and dimmable daylight LED modeling lamp (CRI 92), and the ability to turn off the fans when desired, making for quiet operation for video – studio and video shooters rejoice. Used for video in this way you can expect 80 minutes of continuous lighting (or 215 flashes) with the standard battery and 120 (400 flashes) with the HD.
No pricing has been offered as of yet, but look out for the 1200 within the next few months. See more specifications below.
The Pack
A and B outlets
2:1 (66%:33%) asymmetry
1:1 (50%:50%) option
1.7s recycling time in FAST mode
3.0s recycling time in DEFAULT mode
Large OLED control display
Head recognition
LED illuminated outlets, show which head is active
Each head can be activated or deactivated separately
Flash duration display
Strobo, delay and sequence features
Precise colour consistency
Reliable flash duration consistency
USB input for firmware updates
18 x 13 x 28 cm
3.2 kg (without battery)
Large OLED control display
Fast recycling times (1.7s in FAST mode, 3s in DEFAULT mode)
Strobo, sequence and delayed flash mode
USB for firmware updates
Battery
Battery Air – 1.1 kg
Battery HD – 1.5 kg
Weather resistant
Humidity and dust protected
Battery box cover for safe transportation
5V USB power output
Shipping mode for traveling
Battery charge level indicator
Weather resistant design
Battery Air / 215 full power flashes, 1.1 kg (included)
Battery Air / 80 min of continuous LED light
Battery HD / 400 full power flashes, 1.5 kg (optional)
Battery HD / 120 min of continuous LED light
5V USB power output
Shipping mode for travelling
Flash Heads
Heavy duty compact head
Aluminium housing
22.5 x 14 x 23 cm
2.2 kg
Aluminium tilt head
7 mm and/or 8 mm umbrella tube
92 CRI dimmable daylight LED equivalent to 250w Halogen
For both still photography and video
Silent video mode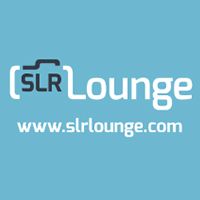 SLR Lounge Official
Articles by SLR Lounge Official are created by multiple authors. They represent official announcements by SLR Lounge.