There are few things more versatile and easily added to a photographic kit than an umbrella. Not only are they flexible, and easy to use, but they're also generally cheaper than softboxes (no need to mention Briese variants here). But like anything else there are good umbrellas and better ones, and Elinchrom has some really good ones at good price points, and they've now updated their line of Deep Umbrellas to replace the Varistar line.
The new models come in a sort of typical tri-variety of white, silver, and translucent and in terms of size there are 41″ and 49″ options and all supported by 16 fiberglass rods for strong structural support and consistent output.
Elinchrom has also introduced compatible diffusers and reflectors that add another level of functionality to the new line, and for little cost. The addition of the reflector and or diffuser can make the umbrellas into a sort of fold-up softbox, bringing yet another look withouth sacrifice of form factor size and portability.
PRODUCT HIGHLIGHTS
16 Fiberglass Rods
Wide Spread of Light
Snappy Light Quality
Long Throw Potential
Optional Diffuser
Include a portable umbrella sleeve
Pricing:
Deep Umbrellas:
Deep Umbrella Silver 41" (105 cm) EL26352 – $106.95
Deep Umbrella Silver 49" (125 cm) EL26353 – $136.95
Deep Umbrella Translucent 41" (105 cm) EL26354 – $96.95
Deep Umbrella Translucent 49" (125 cm) EL26355 – $127.95
Deep Umbrella White 41" (105 cm) EL26356 – $106.95
Deep Umbrella White 49" (125 cm) EL26357 – $136.95
Diffusers and Reflectors for Deep Umbrellas:
Translucent Diffuser for Deep Umbrella 41" (105 cm) EL26761 – $32.95
Translucent Diffuser for Deep 49" (125 cm) EL26762 – $42.95
Black Diffuser for Deep Umbrella 41" (105 cm) EL26763 – $47.95
Black Diffuser for Deep Umbrella 49" (125 cm) EL26764 – $52.95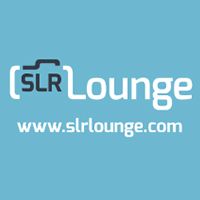 SLR Lounge Official
Articles by SLR Lounge Official are created by multiple authors. They represent official announcements by SLR Lounge.