It's Christmas, and an entire season for giving. In keeping with the spirit, Kyle Hart, founder of Rhino Camera Gear, has really gone out his way to share something lovely with us. As many of you have probably opened up beautifully wrapped packages of new camera gear, your creativity may be flowing like egg nog.
Rhino Camera Gear is known for making high quality sliders, rigs, and stabilizers, and as those things go, they're not cheap. Mind you, Kyle has been good at offering up inexpensive ideas for rigs, etc when he is asked, ranging from $10 DIY options to skateboards. However, he has said given his designing background, he wanted to offer up a more elegant solution as a holiday gift, and he has delivered.
Below you can watch the how-to video that's set-up as a challenge, and also download an extensive, and rather beautiful accompanying PDF to build this $75 DIY slider, which doesn't requite any drilling or major tools to create. It really is elegant.
Do take a little time to check out the DIY slider, and the other gear by Rhino, and you can do so on their site.
Thank you Kyle for this holiday gift, and Merry Christmas and best of the season to you all.
Source: PetaPixel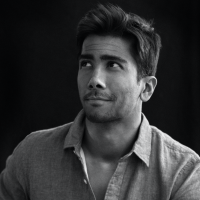 Kishore Sawh
A photographer and writer based in Miami, he can often be found at dog parks, and airports in London and Toronto. He is also a tremendous fan of flossing and the happiest guy around when the company's good.