Elinchrom lovers who have drooled over Profoto's B2 but are in a monogamous relationship with all your Elinchrom-mount modifiers, your time has come. Elinchrom has just announced their own highly portable pack-and-head system with TTL, and it bests the B2 lights with certain specs while coming in at a lower price point. 
The ELB 500 TTL is, as you may have guessed, a 500 watt-second strobe that supports TTL, HSS, and has an Action Mode that enables an action-freezing flash duration of 1/20000. They feature Elinchrom's Q-Mount, which is natively compatible with all the Portalite series modifiers, and using adaptors, one can mount all other Elinchrom modifiers as well as Profoto's excellent line.
One feature that is particularly interesting for photographers who often shoot in the studio is the unit's Active Charging ability. This allows the unit to charge while in use, in effect making it behave like a typical AC studio strobe. Profoto OCF users, who stow expensive batteries wherever they can, may envy this feature. Adding to the benefit of this feature is the ability to run the modeling light without rapidly draining the battery while plugged into the wall.
Interestingly, these strobes can, of course, be triggered with Elinchrom's native Skyport triggers, but they also boast compatibility with Phottix's Odin II transmitter.
The new ELB 500s have 20% more power than the previous version, and a welcomed change is the new 'Asymmetrical Power Distribution'. What this in essence means, is you are able to connect two strobe heads into the pack and control each head's power independently of each other. This is a big variance from the last generation, with which you could connect two lights but had to accept that the power output to the second port (B) was always going to be half that of port A. This made for less flexibility and also more confusion on set. This is a welcomed change.
A kit with a single head will sell for $1,899.95, while Elinchrom has opted to incentivize the upgrade to a two-head kit by charging only $2,124.95. Compare that to the B2, where a kit with a single head goes for $1,995, and a two-light kit can be had for $2,795.00, making the bang-for-the-buck award fall squarely onto Elinchrom's newest offering. Not to mention, the B2 system is only half as strong at 250 watt-seconds.
SPECS
Maximum Watt/Seconds – 500ws
Flash Duration – Action Mode: 1/20000s – Normal Mode : 1/3400s
Color Temperature in K° at max. power – 5500K°
Color Stability – +/- 200K° over 7 f-stops
Power Stability – 0.05%
Modelling Lamp Power – 14W LED Equivalent to 50 Watt halogen in 40 adjustment levels
Modelling Lamp Color Temperature in K° at max. power – 5200 K°
Modeling Lamp CRI – 90
Modeling Lamp Modes – On/Off Free Adjustment, Proportional, Timer, and Visual Confirmation
Cable Length – 8 ft (2.5m)
Native Light Modifier Mount – Q-Mount (Quadra Mount)
Umbrella Fitting – 7mm
Tilt Head Stand Adapter – 5/8th
Dimensions LxWxH – 3.5in (9cm) x 3.1in (8cm) x 6.3in (16cm)
Weight: 1.5lb (0.66kg)
Check out Elinchrom's demo video below to see the ELB 500 TTL take a few adventures and prove its usefulness in the "real" world.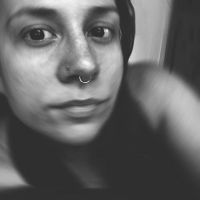 Holly Roa
Seattle based photographer with a side of videography, specializing in work involving animals, but basically a Jill of all trades. Instagram:
@HJRphotos