It's incredible to see just how much the role of video has evolved in recent years from something of bonus to very much a necessity within a photographer's arsenal. If you're aiming to be a photographer with relevancy and an income in the coming years, getting a grasp on video should be high on your to-do list, and there are companies out there like Edelkrone that are trying to reform the complexity and cumbersome nature of video gear into something more simple and civilized; something for the every-man. Enter their newest offering, the Edelkrone Wing.
The Edelkrone Wing is a small camera slider-like arm that aims to bring a state of smooth linear perfection to your panning shots, whilst dismissing the notion that any videographer needs larger sliders and dollies. At its most compact form it is only 5.7 x 1.7 x 2.6 (L,W,H), making it extremely compact.
It's small footprint, however, doesn't necessarily reflect in its function, as a camera attached will benefit from a full 16 inches of travel, and it featured lock and drag adjustment mechanisms. It's made of stainless steel and aluminum so it comes in at a weight penalty of just north of 1lb, with a carrying capacity of 3.3lbs. That means you'll be able to mount a Sony A7, and even with a nice new 24-7mm0 2.8 G Master lens on it. Just, anyway, and cameras like a GH4 or GoPro or even your phone will just just fine.
So all looks good, but there are a few sticking points to consider, and primarily tow do with two things: Price, and lack of a motor. That's right, it is not motorized which means camera movement has to be manually done, which is interesting considering how they've decided to market it through the video which at no point shows it being manually moved.
Anyway, it also comes with a $250 price tag, and without a motor that's a hard sell for some, though perhaps it shouldn't be. Edelkrone tends to make unique and quality pieces, and this looks no different. It's clearly not going after every man but maybe just the 'everyman' who wants something small, light, and capable 'enough'. Frankly, it would seem that should they offer a motorized version we'd happily pay the $250 or more for it.
Ironically, perhaps their biggest competition will be themselves given products like the SliderOne which comes in cheaper, with a much larger carrying load capacity, though less versatility. Check it out here.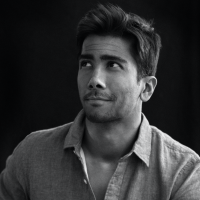 Kishore Sawh
A photographer and writer based in Miami, he can often be found at dog parks, and airports in London and Toronto. He is also a tremendous fan of flossing and the happiest guy around when the company's good.