Let's just be clear right now; having a systematic approach to filing your images is essential. This not only applies to having a hardware back-up system, but also in naming your files. Not having a proper system if you're a casual shooter who shoots only a little each year, while still greatly beneficial, may not be absolutely essential. However, if you shoot as a profession, or are on your way there, or are just a prolific holiday or family photographer, having a reliable, sensible system in place will save you much headache and time, and not just in the long run. But where do you begin?
I think, first, it would seem prudent to understand why this system is important, especially as your experience grows, along with the number of shots you collect. Listing all the scenarios in which this sort of system shows its worth would take a year, but what it boils down to is that as you shoot more, have back-up drives and add to them, shoot with numerous different cameras with different RAW formats, move to different computer systems, different editing software, do shoots of larger scales with more than one photographer, and on etcetera, going back to find a particular image or even image set, can become a daunting task. Without a system, it would be like going into a library to find a single volume and having no reference number.
Michael Grecco, venerable director and photographer, shares his system, and it's easily adoptable and implementable. While it would work better if you're starting from scratch, it certainly would pay off to begin now. It's a 4 step filing system that takes into consideration everything from future software and hardware changes (keep everything as a DNG file as Adobe says they'll always keep this format – but not RAW), shoots of different sizes, multiple shooters, and more. Here are the basics, but watch the video for a more detailed explanation:
Start with the date at the beginning of the filename which will keep the files in hierarchal order. Use a reverse date beginning with the year, and separate the file descriptors after it with underscores only, and no other type of character.
Put the subejct name, with last names first (for those who shoot people) such as Sawh_Kishore
Use an acronym for your company – he uses MGP for Michael Grecco Photography. You can also put the shooter's name if someone else in the company shot it.
Choose a filing number, likely best to choose a 4 digit number as you are unlikely to shoot more than 9,999 shots in a session.
An example would be: 20141213_Sawh_Kishore_Portrait_KSP_0001
Then folder example would be 20141213_Sawh_Kishore_Portrait_KSP_DNG
Of course, the system can be bent and broken as you wish, but it's a great starting point, and I actually like it so much I'm considering adopting it myself. If you have a great filing system you use, that's not just software, please share with us. And for lots more great  and useful information on archiving to get your system lean and productive, check out HowToArchive.com
Source: How To Archive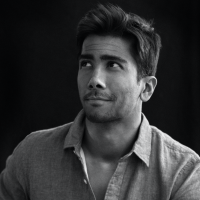 Kishore Sawh
A photographer and writer based in Miami, he can often be found at dog parks, and airports in London and Toronto. He is also a tremendous fan of flossing and the happiest guy around when the company's good.