Before I started using the SLR Lounge Preset System, I was somewhat of a purist snob about presets and actions. I refused to use them. I thought people who did use them were just copying someone else's style, and that it was unoriginal and cheating. The reason the SLR Lounge Lightroom presets changed my mind about presets is because they are more like shortcuts and components of "recipes" you use to create your own style. And guess what? They save you a TON of time. A ton! Here's just one example of a two-click edit I whipped up from a recent commercial photo session for a local dentist's office. Don't worry, if you don't have the preset system, I'll show you how to get this look without it.
Once per month, I photograph the latest 'No Cavity Club' winner for KiDDS Dental, and the images are used in their ads and social media for the month. The child also gets a free 8×10 print and a gift card for participating. These shoots are generally quick, about 20-30 minutes, with kids ranging from 12 months to 18 years. I tend to use natural light only when I'm working with kids on-location, especially those who are too young to sit still very long. Flash gets in the way and is hard to use when a lot of movement is involved, and I love movement and playfulness when I'm photographing kids.
Here's my straight-out-of-camera image. This was shot with a Canon 5D Mark III and Canon 24-70 f/2.8L lens. The RAW file is dull for sure, which is where custom editing comes in. At this point, as an artist, I get to decide what look and feel I want to add to this image. I decided I wanted a bright, airy, matte look, to portray the innocence and fun of the moment and the bright, crispness of the day.
Included in the latest version of the SLR Lounge Lightroom Presets are some popular preset styles, which were developed by Lin & Jirsa Photography. I love using the Color Film Presets, especially for outdoor, natural light shoots like this one. Simply clicking on 13b Fuji 400h + HDR Matte preset brightened this image up perfectly. We could totally call it a day right there with one click!
Sometimes, from here, I like to play with the tone of my images a bit, which is really easy to do if you scroll on down the preset system to the list of preset color toning options.
I chose 62g Blue/Violet simply because I liked it. The original had a little too much green and yellow in it for my taste, and the blue/violet tones look more contemporary in my opinion and add an innocent pinkish hue to the skin tones. Annnnd, we're done!
Two clicks and my image is almost perfect. I'll generally adjust the crop a little bit, remove any blemishes, etc. to finalize an image but I wanted to show you how nearly perfect this one is in just two clicks. Below are the sliders showing all the adjustments you would have to make to get this look without the presets.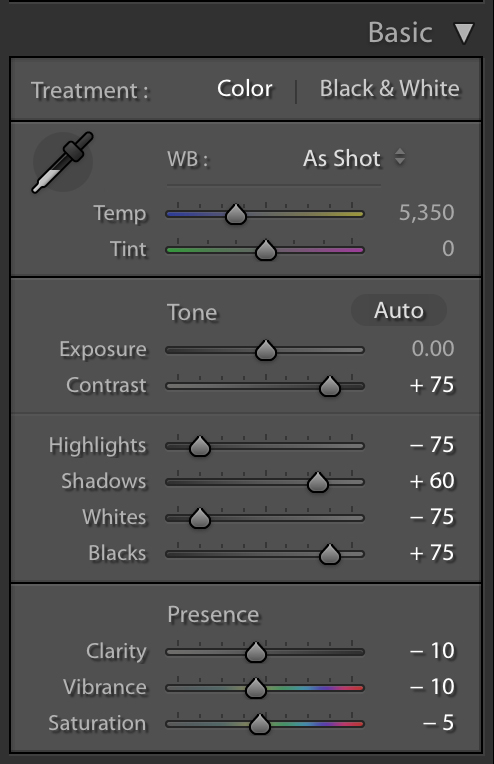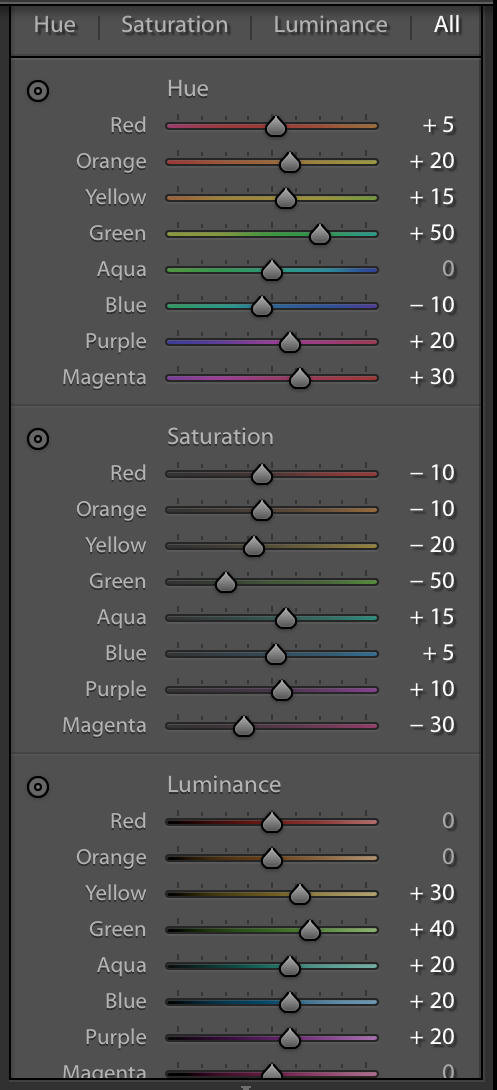 Seriously, just looking at all of those make my head spin. Another thing I like about the presets is that they give me a general place to start for a certain look I'm going for and then I can adjust my sliders as needed for each individual image. Here's my finished Filmic HDR Matte Look photo.
What's your favorite SLR Lounge Preset combo? I'd love to see some of your edited images and "recipes" in the comments.
Check out a couple more of my quick, easy edit examples here.
CREDITS: Photographs by Tanya Smith are copyrighted and have been used with permission for SLR Lounge. Do not copy, modify or re-post this article or images without express permission from SLR Lounge and the artist.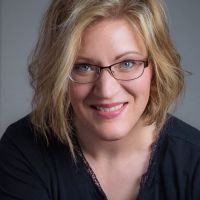 Tanya Goodall Smith
Tanya is the owner of WorkStory Branding Photography in Spokane, WA. Businesses hire her to create story-telling content that sells their high end products and services. She also teachings photographers her unique business model for making serious money as a corporate and personal branding photographer. Find her at
workstoryphotography.com
and
workstoryeducation.com