On the eve of Apple's latest iPhone announcements, all eyes were fixed on Apple Park; awaiting the confirmation of what's coming next. All this time while we were watching and waiting, DXO mark was preparing; improving itself to be better positioned to evaluate the latest camera from the house Jobs built, and smartphones in general by updating its mobile test,
Why? Because smartphone cameras are good, and they're striving towards greatness.
DXO is updating its protocol to better assess the maturity of tech, and they'll be reviewing at length, the low light ability, bokeh rendering ability, and dual cam zoom among others.
For those who struggle to see mobile photography as anything valuable, this is just another signal that it's not just 'getting there', but arrived as something to take seriously.
Opinions vary about the usefulness of their conclusions but, very few offer the depth of their testing and if they deem the camera in your pocket worth their time, it should inform your thoughts on iphonography as a whole.
Per the DXO announcement:
"…the mobile sector has become the number one driver of innovation in imaging. The latest smartphone models come with camera technology and features that have slowly but surely brought our original test protocol to its limits."

"…we have redesigned the DxOMark Mobile test protocol to include new and expanded outdoor and lab test scenes and evaluation methodologies. With the new protocol, we capture and analyze more than 1500 images and two hours of video for each device…"
The new test includes the following:
A new zoom sub-score that is based on extensive testing at multiple focal lengths
A new bokeh sub-score based on lab and outdoor testing
Low-light testing down to 1 Lux
Motion-based test scenes for more accurate evaluation of camera performance and processing techniques in real-world situations
In case you haven't heard, smartphone photography is something to take seriously. At first, I can understand why you would dismiss it until I pause to consider that you probably haven't been featured on the cover of Billboard, ESPN, or Time magazine either (for the novelty of it? maybe, but still…). Seriously, why dismiss a tool that can get you paid; especially if you're going to buy one anyway?  Even if it isn't your cash cow, we should find ways to incorporate our smartphones into our work toolkit.
You can find their full announcement here and you can see a comparison of their old and new test protocols here.
Additional Smartphone Photography Articles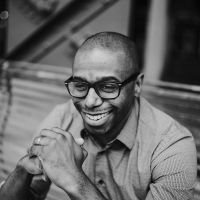 Wendell Weithers
Wendell is based in Atlanta where he shoots events, portraits, and food photography. He also supports his wife Andrea as she runs their cake design business, Sweet Details. Instagram:
Wendellwphoto