Around this time last year I reviewed the DxO One after lots of travels with it, and, might I add, a few versions. The very first model I had was faulty, but then again it wasn't a proper production unit, but all overshadowed by the final production version which really, just never went wrong. The only downside I could see with the micro powerhouse was how long it would be relevant. I mean, in the tech world where phones are marketed by no criteria bigger than the camera, how long could the DxO One hold out and how would they keep it relevant?
Well they've continually answered that question this year by adding a new accessory line, shaving $100 off the price, and adding WiFi functionality, and allowing for raw capture and processing. Just the raw addition alone made it the most powerful streamlined raw-to-phone workflow out there, but perhaps this more recent addition is just a tad bit bigger, and more forward thinking: FB Live functionality.
DON'T jump off the page like some expletive in a children's book – give it a moment to understand why this is so important. The new functionality will allow FB-Live functionality we haven't seen before; making the device and the service more flexible and powerful than ever.
If you're in the media business, or frankly almost ANY business, then video is not really an accessory as it once was, but a necessity, and Facebook Live extends your reach on the social/marketing platform pretty much unlike anything else. You would easily be seeing returns and engagement that are 2.5 to 4 times the typical engagement on an FB Live post than you'd get from a post that wasn't video-centric. Test it even with a great static image and an utterly crap 1 minute video, and you'll see.
But what about making Facebook Live, more? More than a basic broadcast or moving selfie video? That's where this DxO One comes in, as the new app version 2.5 brings pro-level multi-cam video to FB Live, and even just from a single DxO One as you can use the DxO and both the cameras on your iPhone as the DxO is in a totally different place but connected via WiFi.
Here's some detail from the press release:
With the update, the DxO ONE app will embrace Facebook Live, providing the ability to quickly and easily create a live stream with only a few taps of the app. When combined with full Wi-Fi remote control, the DxO ONE will operate as a remote broadcast camera, giving users the ability to experiment with camera compositions and placements that are impossible to achieve with the iPhone's built-in cameras alone. The DxO ONE's large image sensor and fast lens combine to provide a shallow depth-of-field and natural looking bokeh that lets users live stream with a level of quality that is breathtakingly cinematic.

The DxO ONE Facebook Live solution provides a sophisticated set of controls, including an elegant multi-camera source panel, that lets you preview all three camera views at once—DxO ONE, iPhone front and back—so you can recompose the shot, adjust the lighting, or prepare your subject before going live with any camera view. You become the technical director, as you seamlessly cut between each of the three cameras on-the-fly with a quick tap. Your audio feed can be sourced from the DxO ONE's internal microphone, the iPhone's microphone, or set to automatically switch between the two as you cut between cameras. And of course, the DxO ONE app will allow you to name your Live stream and let you connect with the people who care most, whether it's a select group of personal friends, or your fans worldwide.
Those who use FB Live for work understand how powerful it is but also how limited it has been, but this seems to be the break point that ushers in a transition to bigger and better broadcast; the possibilities here with teaching a class or something is truly impressive, and with almost zero size penalty. It's easy to brush this off, but I think it'll be hard to beat it – at least for a while.
Check it out in action in the video above, and more on the DxO One site.
If you're looking to get one, click here. I recommended one a year ago, and I think it's a better buy today.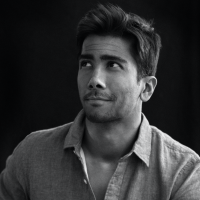 Kishore Sawh
A photographer and writer based in Miami, he can often be found at dog parks, and airports in London and Toronto. He is also a tremendous fan of flossing and the happiest guy around when the company's good.