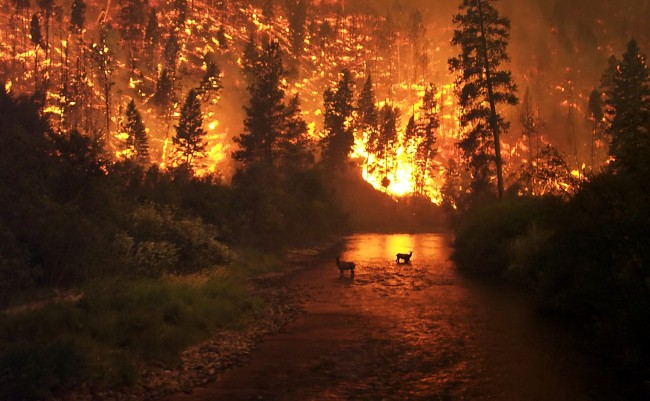 According to an article in the Statesman Journal, hobbyist drones (officially known as Unmanned Aircraft Systems or UAS) have been involved in three wildfires, one of those incidents in Northern California almost grounding aerial firefighting efforts. The other two in Oregon and Washington.
"They were in the preparation process of getting ready to shut down aircraft," said Lynne Tolmachoff, a spokeswoman for the California Department of Forestry and Fire Protection, or CAL FIRE. "They actually located the drone and were able to mitigate the problem."
The airspace over and near wildfires is under temporary flight restrictions, which bans drones and private aircraft from flying in the area. Firefighting planes must fly very low to the ground in order to collect water and control the fires. Drones can easily get in the way and cause danger to the pilots, many of whom are volunteering their time and risking their lives, not to mention using expensive air craft, to fight fires. Add worst case scenario conditions like smoke and low visibility, and drones can really get in the way and be a danger.
This is a subject near and dear to me because the fires in Washington, while not affecting my property personally, did have a devastating affect on my community. Hundreds of people lost their homes. The smoke was so thick one week, we couldn't leave the house. Truckloads of water, diapers, blankets and food were sent to the victims, who were camped out in churches and schools. Volunteer fire fighters left their day jobs and families to fight the fires. My husband, who is an air traffic controller, was one who volunteered. I can't imagine someone knowingly putting those volunteers as risk.
As a photographer, I totally get the temptation to want to capture images of things we humans don't get to experience. But doing so at the risk of people's lives doesn't interest me at all. Using a little common sense and knowing the laws about drone usage can protect photographers as well. It's against the law to fly unmanned aircraft in restricted airspace in the United States. If there's a fire near your community, keep your hobby planes away.
For information about where you can and cannot fly drones in the United States, read AERIAL PHOTOGRAPHERS: MAP SHOWS WHERE YOU CAN AND CANNOT FLY DRONES IN THE US.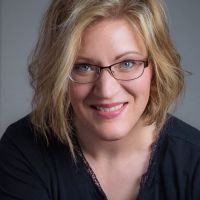 Tanya Goodall Smith
Tanya is the owner of WorkStory Branding Photography in Spokane, WA. Businesses hire her to create story-telling content that sells their high end products and services. She also teachings photographers her unique business model for making serious money as a corporate and personal branding photographer. Find her at
workstoryphotography.com
and
workstoryeducation.com