While summer is winding down in its final full month, there is still time left to get your summertime drone photography fix. The different perspective offered by drones can be used to make magic, and that summer vibe is hard to fake any other time of the year. If you've got access to a drone and are looking for some inspiration, look no further. COOPH has put together a little video with some great suggestions for making fun summer photographs from a drone's vantage point.
SHOOT YOUR SPORT
Summer weather makes playing outdoor sports a joy (at least when it's not too sweltering,) so get your drone out and get action shots from a new perspective.
SHARE YOUR PERSPECTIVE
Another favorite summer pastime is getting off the beaten path and hiking someplace epic. But it can be difficult to convey that epic-ness from your earthly point-of-view, so use your drone to go for something extra.
WATER BACKDROP
When it's too hot to play sports or hike, the logical solution is to go to find some water, and fortunately for you drone-enjoying photographers, water can make a fantastic backdrop from above. The colors and liquid texture can be gorgeous complements to a subject in the water.
BARBECUE TIME
Barbecuing is a summertime memory that most people look on with fondness, and to capture that memory in a more memorable way, get it from above.
MAKE WORDS AND SHAPES
Scale up your top-down photography and take to the skies to capture people who've formed words on shapes on the ground below. You can add props to make fanciful portraits.
ADD A SENSE OF DRAMA
With a drone, you can really show off the crazy places you've gotten yourself into from an angle that dramatizes it all.
CAPTURE THE CAMPING EXPERIENCE
The theme with drone-photography is 'epic,' and if you've got an epic camping spot, your drone can help you really show it off.
Check the video to see it all in action!  You can find more from COOPH on their YouTube channel.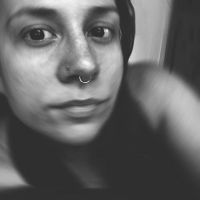 Holly Roa
Seattle based photographer with a side of videography, specializing in work involving animals, but basically a Jill of all trades. Instagram:
@HJRphotos