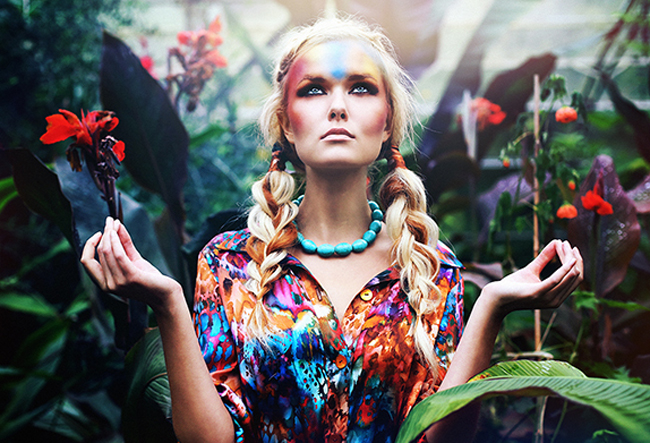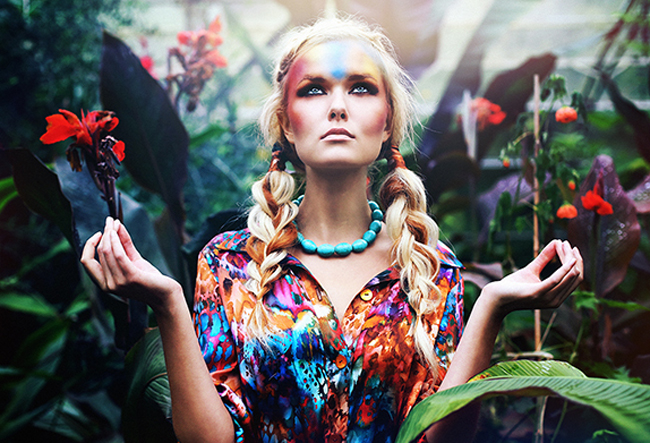 What began as a 365 self portraiture project with a point and shoot camera and Photoshop, became a turning point in the life of UK based photographer, Bella Kotak. An architect by day, Bella unleashes her creativity and loses herself in her artistic passion in her photography on projects such as 'Dreamscapes' by night.
As an artist, Bella's inspirations comes from "the natural world and fantastical stories." And so, she strives to blend the two, creating a colorful, dreamy and almost magical world. The images you see below are entirely her vision, from creating the headpieces to styling to executing the concept, Bella enjoys taking an ordinary, mundane setting and transforming it. She uses photography as a medium to appreciate the life around her and hopes to inspire you to do the same.
[REWIND: FINDING BEAUTY: MY START IN CONCEPTUAL PHOTOGRAPHY]

Bella uses Canon 5D Mark III camera body along with the Canon 50mm f/1.4, Canon 24-70mm f/2.8 lenses and natural light. Bella prefers natural light because it allows her to "create that bond with the nature-filled surroundings and be more strategic with when and where [she] creates a picture."
Last November, Bella spent a month in Bali, surrounded by other artists around the world. She used the opportunity to capture their spirits, improve her skill set and create without creative limits. The set showcases the strong, independent creatives -feelow photographers, writers and artists – that is the cornerstone of Bella Kotak's magical, color filled world.
To see more of Bella Kotak's work, check out her website and Facebook page.
CREDITS: All photographs by Bella Kotak are copyrighted and have been used with permission for SLR Lounge. Do not copy, modify or re-post this article or images without express permission from SLR Lounge and the artist.
Hanssie
Hanssie is a Southern California-based writer and sometimes portrait and wedding photographer. In her free time, she homeschools, works out, rescues dogs and works in marketing for SLR Lounge. She also blogs about her adventures and about fitness when she's not sick of writing so much. Check out her work and her blog at
www.hanssie.com
. Follow her on
Instagram