The floodgates to the widespread access to the Canon 5D Mark III RAW firmware has just opened up! to open. Within just a day since our article on Magic Lantern's success in recording continuous 1080p 24p RAW video on the 5D mkIII, Cinema 5D has released their version of the Guide in how to "Get 24p RAW on a 5D mark III (Magic Lantern)." This guide compiles all the work and instructions from the Magic Lantern forum and the result is truly groundbreaking. Yes, the awesome Blackmagic Cinema Camera was the first camera to deliver RAW video capability under $4,000, but the BMCC is a video-only camera. With this Magic Lantern experimental firmware on the Canon 5D mark III, we are talking about the ultimate blend of stills and video performance in a single camera body for under $4,000!
So here are some information that we're getting from Magic Lantern:
Uncompressed 14-bit video
12-stops dynamic range
1920×1080 RAW video recording available now
2.5k RAW video recording available at 1:1 crop mode
3.5K RAW video available with some dropped frames
Data output of around 4MB per frame or 96MB/second for 1080p RAW
Video is recorded as .RAW files that needs to be converted to CinemaDNG with a software called Raw2dng. Then you can use After Effects to convert it to ProRes4444 if you like
Still working in getting it to work on DaVinci Resolve
Firmware is still considered EXPERIMENTAL. Install at your own risk
According to EOSHD.com, the firmware to unlock RAW video may be ported to the Canon 6D, Canon 5D Mark II, and even the Canon Rebel T3i
Here is the complete resolution options, as listed by EOSHD.com
Full frame mode:
1920 x 1280 (3:2) – great for anamorphic
1920 x 1080 (16:9)
1280 x 720 (16:9)
1280 x 1280 (1:1)

1:1 crop modes:

3592 x 1320 – Some drop frames
2880 x 1320
2560 x 1080
1920 x 1080 (full HD crop mode like GH2)
1280 x 720 (the lower the resolution the more telephoto the crop)
To learn more about this groundbreaking news, you can read it on Cinema5D, EOSHD.com, and Magic Lantern's forums, as well as our own page.
Download the Canon 5D Mark III RAW Video Firmware
Be sure to read the guide thoroughly before downloading! Remember, this is the EXPERIMENTAL, ALPHA Firmware, so download and use at your own risk!
Cinema5D guide and download links for the Canon 5D Mark III RAW Video Firmware
RAW Video Comparison between the Canon 5D mark III and Blackmagic Cinema Camera
Canon 5D mark III RAW vs. Blackmagic Cinema Camera RAW from cinema5D on Vimeo.
Video Examples of Canon 5D mark III RAW Videos
Here are examples from EOSHD.com and
EOSHD's Canon 5D mark III 2.5K RAW (2560×720)
5D Mark III 2.5k raw (2560 x 720) from Andrew Reid on Vimeo.
EOSHD's Canon 5D mark III 1080p 24p Continuous Video
Canon 5D Mark III Continuous Raw Video with Magic Lantern (1920×1280 24p) from Andrew Reid on Vimeo.
NuemannFilms.net 1080p 24p RAW Video
And for anyone who just bought a Blackmagic Cinema Camera, well, I hope your reaction to this news is better than his, lol. (Warning: strong language in sub-titles)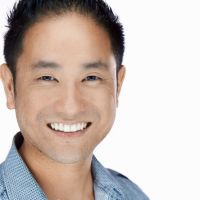 fotosiamo
Joe is a fashion and commercial photographer based in Los Angeles, CA. He blends creativity and edge with a strong style of lighting and emotion in his photographs.