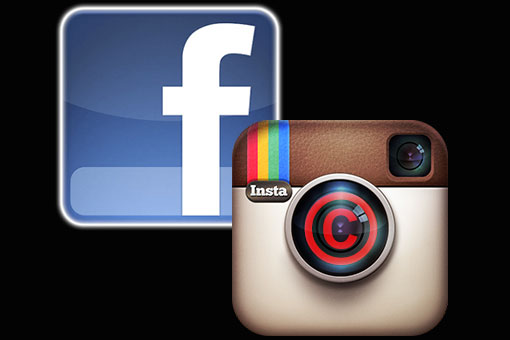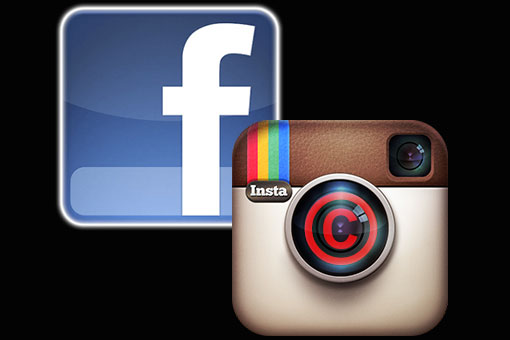 Let's face it, everybody and their grandmother shares photos on social media sites nowadays. We all know the giants like Facebook, Flickr, Instagram, and Pinterest. But along with the rise of social media sites and the sharing and marketing of photos, there is that kinda confusing and alarming issue of ownership rights and licensing of your photographs.
Social Media Sites' Licensing Usage
Just take a look at Facebook's Terms of Service on Sharing Your Content and Information:

You own all of the content and information you post on Facebook, and you can control how it is shared through your privacy and application settings. In addition:
1. For content that is covered by intellectual property rights, like photos and videos (IP content), you specifically give us the following permission, subject to your privacy and application settings: you grant us a non-exclusive, transferable, sub-licensable, royalty-free, worldwide license to use any IP content that you post on or in connection with Facebook (IP License). This IP License ends when you delete your IP content or your account unless your content has been shared with others, and they have not deleted it
4. When you publish content or information using the Public setting, it means that you are allowing everyone, including people off of Facebook, to access and use that information, and to associate it with you (i.e., your name and profile picture).

This is a very typical verbage that you will see across the board amongst the social media sites out there, including the relatively new Google+ and Google Drive. In a nutshell, you're not giving these sites ownership of your photos (Known as Transfer of Copyright, which must be in writing and signed by the owner)> But you are giving them unlimited, royalty-free licensing that they can effectively use and distribute in anyway they want.
Now, although I am a fashion and commercial photographer and not a lawyer, I have become more and more aware about the whole issue of licensing and how social media sites deal with it.

Buzzfeed.com's blog post on how "You Don't Own Anything Anymore" breaks down in depth on how we all got to the point where the majority of social media sites ended up having such an all-encompassing licensing agreement with us users. Part of it is because of the copyrights not really being as up to date on social media usage, and the other part stems from the process of uploading and sharing your photos online. Oh, and also because Facebook and other sites may or may not want to make money from the images.
Pinterest and You
Pinterest is even worse for photo-sharers because as one photographer/lawyer discovers, their Terms and Privacy is designed to:
1. Give Pinterest "a non-exclusive, royalty-free, transferable, sublicensable, worldwide license to use, display, reproduce, re-pin, modify (e.g., re-format), re-arrange, and distribute your User Content on Pinterest"
2. Have you acknowledge that you're the owner of the image or have the license to that third-party image (Even though Pinterest is about sharing other people's images)
3.  And have you "ACKNOWLEDGE AND AGREE THAT, TO THE MAXIMUM EXTENT PERMITTED BY LAW, THE ENTIRE RISK ARISING OUT OF YOUR ACCESS TO AND USE OF THE SERVICES, PINTEREST CONTENT, AND USER CONTENT REMAINS WITH YOU AND YOU USE THE SERVICES AT YOUR OWN RISK. YOU AGREE THAT NEITHER PINTEREST NOR ANY OTHER PARTY INVOLVED IN CREATING, PRODUCING, OR DELIVERING THE SERVICES WILL BE LIABLE FOR ANY INCIDENTAL, SPECIAL, EXEMPLARY, PUNITIVE OR CONSEQUENTIAL DAMAGES"

Yes, Pinterest actually use All-Caps on that last part, which states that if any photographers come after you, or if you, as a photographer, goes after someone, Pinterest can just walk away unscathed.
There is a reason why the founder of Pinterest took down his own board.
Here is another good read on Pinterest and its copyright issues.
So Why Upload Photos to Social Media Sites?

Simply put, marketing and visibility. Us at SLR Lounge do use social media sites such as Facebook and Twitter to attract new readers. All the photographers working here also have a Facebook page in addition to our own websites. As much as it is alarming to know that our images that we upload are at the licensing mercy of Facebook, the awareness of our work and hopefully the future business that comes from it will hopefully offset the risks.

It does feel seem like walking on a tightrope sometimes, though.
So what do you guys think? How have you reacted to the whole rights and licensing issue?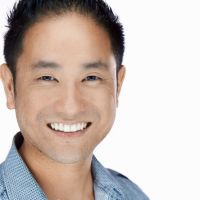 fotosiamo
Joe is a fashion and commercial photographer based in Los Angeles, CA. He blends creativity and edge with a strong style of lighting and emotion in his photographs.