Another day, another top DXO score. This one is of interest to drone enthusiasts, as DJI has raised the bar for drone cinematography with their new Zenmuse X7 camera. Compatible with their Inspire line of drones, the Zenmuse X7 is innovative in that it is the first dedicated drone camera to utilize a Super 35 sensor. 
With 24 megapixel stills and 6K, 30 fps or 3.9k 59.94 fps raw video output, this camera sounds like an incredible tool, and DXO's testing has shown that to be the case as it currently holds the highest ranking for a mirrorless Super 35 sensor and is DJI's highest ranking camera to date.
To put things in perspective, the Zenmuse X7's DXO scores are pretty well on-par with some highly-ranked APS-C DSLRs, like Nikon's D7500. 
Also of note with the Zenmuse X7 is that it will be a first from DJI to offer interchangeable lenses. As with most things of high quality, this Zenmuse and lenses will set you back a bit, financially. The Zenmuse X7 itself is available for pre-order at B&H for $2,699, while the lenses sit in the neighborhood of $1,200 each. The Inspire 2 Quadracopter will gouge a $2,999 hole into your wallet on top of it all, but for those who are serious about their drones and use them in a professional capacity, you can't do much better in quality.
To see DXO's full report, click here.
via Imaging Resource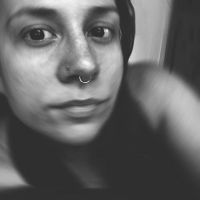 Holly Roa
Seattle based photographer with a side of videography, specializing in work involving animals, but basically a Jill of all trades. Instagram:
@HJRphotos