DJI is the most trusted name in consumer drones and today they've announced the newest product in their drone line-up, the Mavic Air.
The Mavic Air brings a bevy of new features in an extremely compact and portable design that separate it from the Mavic Pro. In many ways it sits between the Mavic Pro and the Spark. Think of it as a bit more than a 'Spark Pro'. For example, it's about 1/3 heavier than the Spark but about 1/3 lighter than the Mavic Pro. It also uses the same 12MP 1/2.3" CMOS sensor found in the Mavic Pro, which means the smaller package is still going to pack better image quality than the Spark, and likely the same IQ as the other Mavic.
However, the Mavic Air does take some of the best from the Spark, like the gesture control. But where that had been touted as unreliable on the Spark by many users, DJI claims the Mavic Air improves upon that system, and it has a rear obstacle avoidance system which is a welcomed addition for all drone users, and uses 7 on-board cameras for overall obstacle avoidance.
Per DJI, it carries featured inspired by all of their previous drones while repacking them into something yet smarter and more advanced.
Features at a glance:
32 MP Sphere Panoramas
Foldable and Portable
3-Axis Gimbal (tilt, roll, pan)
4K, 30fps video recording, up to 100 Mbps
1/2.3" CMOS sensor
24mm F2.8 lens (35mm equivalent)
3-Directional Environment Sensing
21-minute flying time
12 MP stills
1080p 120 fps slow-motion video
HDR photos
8 GB internal storage, expandable with micro SD card
USB-C port
Foldable remote controller
Max speed of 42.5 MPH
$799 USD
DJI is touting the Mavic Air as their "most portable" done ever created, owing to its minuscule size and the ability to fold for travel. On the Mavic Air's size, DJI says, "its folding arms and propellers sit flush against its slender aerodynamic frame, making it so compact that its footprint is nearly the size of a modern smartphone when folded."
The Mavic Air is a bit larger than the Spark, but the Spark can't fold. The Mavic Air also bests the Spark's 2-axis gimbal, 16-minute flight time, 1080p resolution, and 31.07 MPH max speed. Comparatively, the Mavic Air gets a 3-axis gimbal, a flight time of 21 minutes (which isn't great), a top speed of over 42mp/h, and a flight ceiling just above 16,000 ft – to name a few reasons one might opt to pay $300 USD more for the new Mavic Air.
Also unique to the Mavic Air is the 32 MP sphere panorama feature and two new QuickShot modes, which are pre-programmed flight paths to pull off cinematic feats without the rigorous training once required for such stunts. They are called "Boomerang" and "Asteroid." Check the GIFs below to see what they do.
In all, the Mavic Air looks to be an intelligent device aimed at making drone videography and photography more accessible than ever, in a portable package that is easily programmable to perform sophisticated maneuvers with a more straightforward learning curve than previous generations of drones. It sits at an appealing price point for its feature set as well, offering quite a bit more than the entry-level Spark with only a modest price bump.
Right now the Mavic Air is available in 3 colors, and two packages. You can either get it in Arctic White, Onyx Black, or Flame Red, and either as the standard package or a Fly More Combo which goes for $999. Check it out and pre-order here.
SaveSave
SaveSave
SaveSaveSaveSave
SaveSave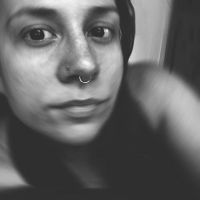 Holly Roa
Seattle based photographer with a side of videography, specializing in work involving animals, but basically a Jill of all trades. Instagram:
@HJRphotos