You'd have to search for quite some time to find a photographer who isn't interested in lighting, and you'd have to search equally to find the photographers who really aren't conscious of their budget. Unless of course you start with Terry Richardson, who banked around $58 mil in 2013, and seems to favor some of the most inexpensive lighting set-ups. Nevertheless, I think it's safe to say most photographers have dabbled in inexpensive DIY lighting projects of some sort, even if you've just been in a bind and needed a basic reflector as I did once here.
In this video, that sort of molts the old exemplar of DIY instructional videos and blends it with a lifestyle video shoot and a music video, Tony Northrup and company take us along with them on an entirely watchable, journey of buying raw materials to build a large ringlight, putting it together, seeing the produce, and then updating their 500px.
As the video progresses, you'll see Tony and co. going to the hardware store, and picking up the materials, and pricing is shown alongside. He states that the materials only cost about $60, not including the LED lights which are about $35 each. However, you could use smaller or less expensive ones for your project.
The results are hard to argue with also, as they show you how some of the photos from the shoot made it to the 500px front page, though not without hustle. In their Tony & Chelsea Live broadcast (now recorded), they go into more detail on what it takes to actually get an image onto the 500px front page. You can see that in the second video below, and skip to about 36 minutes in to find the specific part of the discussion relating to this.
It's worth a look, and maybe worth a build. There's a list of Tony's camera gear below, and you should definitely take some time to view Tony's other videos which tend to be very technical, introspective, and readily applicable in content. Also check out Chelsea's 500px feed for the larger images and other great produce.
Gear:
Canon 7D

Canon 5D MK III

Canon 50mm f/1.4
Canon 24-105 f/4 L IS
Canon 70-200 f/2.8 L IS MkII
Canon 500mm f/4 L IS
Sigma 150mm macro
Rokinon fisheye
Source: YouTube, Images are screen caps from linked videos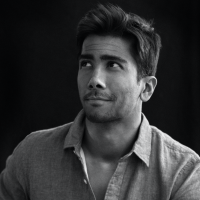 Kishore Sawh
A photographer and writer based in Miami, he can often be found at dog parks, and airports in London and Toronto. He is also a tremendous fan of flossing and the happiest guy around when the company's good.