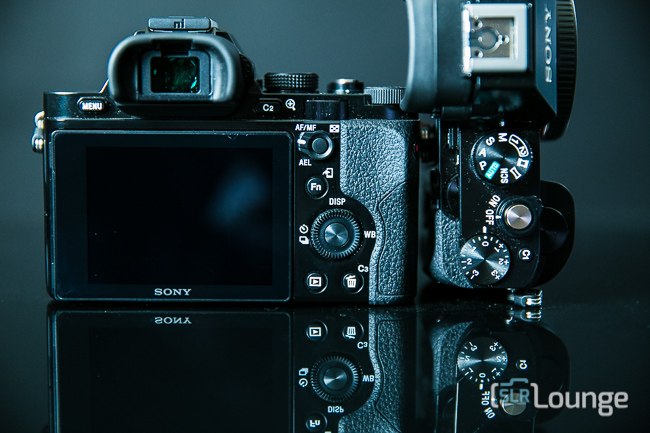 Picking Up a Mirrorless Camera For the First Time
First Impressions
I got to spend some time with Sony's newest fullframe mirrorless cameras, the Sony a7 and a7R. The first thing I noticed is that there are plenty of physical buttons and dials on the cameras. This is a plus because it makes changing settings quick and easy, but the small size of the camera and buttons makes it difficult to change the settings when you're looking through the viewfinder. The first time I tried changing the settings while looking through the viewfinder, I felt like I had hulk hands on because I could NOT find the right buttons.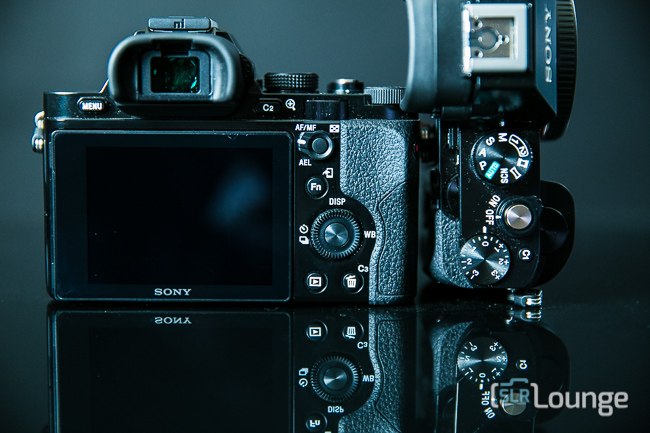 Other than that, there are plenty of features and customizable options that would take me more than a weekend to take advantage of.
Shooting Around The House
Most of the time when I'm at home I won't bother taking my DSLR out because it's big, heavy, and tedious. With the light and small mirrorless cameras I had no reservations taking the camera around the house with me. It's the best of both worlds, it's small and light, and it has DSLR image quality.
This is my adorable niece Adriana. Most of the photos I have of her are on my iPhone because I'm too lazy to get my DSLR, but with the compact size of the Sony a7 and a7R, I'm capturing MUCH better quality photos of her growing up. It makes me wonder how many quality moments I might have missed just because I'm too lazy to unpack my DSLR.
Leaving The DSLR In The Car
I had the new Sony A7 and A7r for a weekend, and it was a life changing experience. I was shooting an engagement session in San Diego and I was planning on taking the two cameras with me so I can get some test shots. This is the gear I usually bring on an engagement shoot:
Canon 5D Mark III
Canon 6D
Tokina 16-28mm f/2.8
Canon 35mm f/1.4L
Canon 50mm f/1.2L
Canon 85mm f/1.2L
Canon 70-200mm f/2.8 IS II
As you can imagine, all that gear is quite heavy and can take a toll on your shoulders, especially when moving from location to location. After I finished location scouting I did something I didn't expect, I left all my DSLR equipment in the car and brought only the following:
Sony a7R
Sony a7
Sony Sonnar T* FE 35mm f/2.8 ZA
Sony 85mm f/1.4 Carl Zeiss Planar T* Prime Lens
Sony A-Mount to E-Mount Lens Adapter with Translucent Mirror Technology
Shooting With The Sonys
Leaving all the heavy DSLR equipment behind and shooting with the lighter mirrorless cameras gave me a lot more energy during my shoot. I didn't have to carry two full bags of equipment everywhere, and I didn't have to worry about theft because everything fit in my 13in One Bag.
I had a lot more energy to be creative and I felt like I was being more active in my location scouting. I pride myself in using heavy cameras (I have a Mamiya rz67 that weighs about 10 lbs), but being able to shoot with a set of cameras that weighs less than a Chipotle burrito is something I can get used to.
The Sony Sonnar T* FE 35mm f/2.8 ZA
I put the Sony Sonnar T* FE 35mm f/2.8 ZA on the a7R because it's the wider lens and I can take advantage of the a7's 36 megapixels if I wanted to crop into an image. I really enjoyed color and details I was getting with this combination.
One thing I was really impressed with was the 36 megapixel resolution. When I zoom into an image at 100% it's astonishing how much detail there is. It's almost as if the a7R tells you to "look closer" because there are so much more to look at when you zoom into an image! Here's a 100% crop of the Dr. Suess statue in the image above on the right. The details on his head and hair are captured so well, I don't even remember seeing this much detail on the statue when I was standing right in front of it.
The Sony 85mm f/1.4 Carl Zeiss Planar T* Prime Lens
My all time favorite lens is the 85mm prime. I paired the Sony 85mm f/1.4 Carl Zeiss Planar T* Prime Lens with the Sony a7 because I wanted to take advantage of the Sony a7's 117 densely placed phase-detection AF points. Sadly I couldn't take advantage of the Sony a7's autofocus because with the adapter I was no longer using the camera's AF, but the one inside the Sony A-Mount to E-Mount Lens Adapter. The viewfinder focus peaking helped immensely to confirm focus, and that's definitely my favorite feature in these cameras.
Good bokeh is one of my favorite things in the world, and what I love most in these photos is the beautiful out of focus areas. When shooting with the 85mm at f/1.4 the lens becomes a blender, and it takes in the light and color and blends them into a delicious bokeh smoothie. Here are some 100% crop examples of the dreamy and beautifully blended bokeh I was getting.
Conclusion
In conclusion, I don't regret leaving behind my DSLR's on that shoot. I am extremely happy with the results, and a Sony a7 and a7R has definitely found a place in my camera bag. I used to bring my DSLR camera everywhere, but since my iPhone takes such good quality photos, I find myself leaving the DSLR at home much more often. The Sony a7 and a7R are the perfect balance of portability and image quality. Now when I leave the house, it's one thing I don't leave behind.
If you're interested in learning posing for engagement photos like seen in the images above be sure to check out our foundation posing guide, part of the Natural Light Couples Photography Workshop.
All the images above were edited using the Lightroom Preset System v5.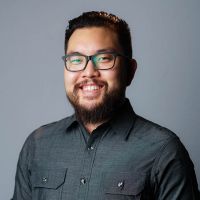 Joseph Cha
I'm a photographer and cinematographer based in Southern California. When I don't have a camera in my face I enjoy going to the movies and dissecting the story telling and visual aesthetics.