In the universe of social media, "likes" are the number one currency. But what about those photos on Instagram that haven't received any likes yet? "No Likes Yet" is a website that lets you view Instagram images that haven't gotten any love from other users. Now, you can change that.
The website requires you to log in to your Instagram account so it can display the images of your friends that have received no likes. If you click on the the images, you can immediately end that social embarrassment by liking them. So, be a good human being and share some love with other Instagram users! The site encourages its users by displaying motivational messages like "One like would make their day" or "This could be a like at the first sight."
Thoughts
This website isn't the first one to let users find media that hasn't received any love yet. For example, there's "Forgotify" that helps you listen to the over 4 million songs on Spotify that have not been played once. "No Likes Yet" is a fun way to discover the less popular photos on Instagram.
What is your opinion on this website? Something you'd check out to share some love?
[via PetaPixel, images via screencaps on "No Likes Yet"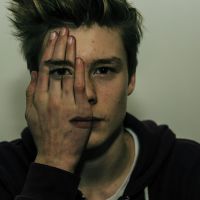 Paul Faecks
Paul Faecks is a portrait- and fine art photographer, based in Berlin. If you want to check out his latest work, you can do so by following him on
Instagram
or by liking his
Facebook Page