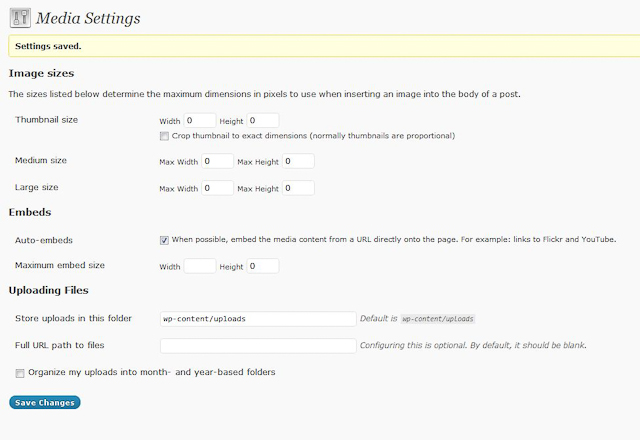 As photographers we have thousands of files on our websites and blogs. On top of that, if you use the WordPress image uploader, you are stuck with three times the number of images, as the uploader automatically creates two additional files in different sizes. This can create problems for some hosting services that limit the number of files that you can store on the server (like Bluehost). If your site isn't utilizing the thumbnails created by the uploader, you should disable the creation of the Thumbnails. Here is a quick tutorial on how to do it.
How To Disable WordPress Thumbnail Creation
1) Log into your wp-admin
2) Navigate to the Media Settings (see image below)

3) Input zero values into the height and width fields of thumbnail size, medium size, and large size as you see in the image below and uncheck the "Crop thumbnail to exact dimensions (normally thumbnails are proportional)" option.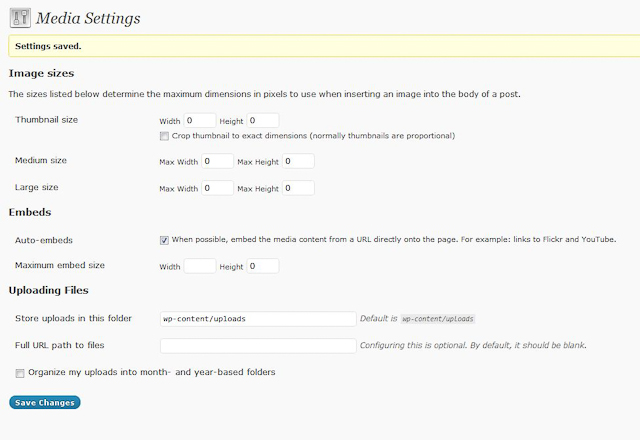 4) Hit the "Save" button at the bottom of the page.
You're done! Told you it'd be fast!
Of course there are other options. You could also host the images on another website; or you can upload your images directly to the server via an FTP program like Filezilla, but this is a quick fix for those of you who are used to using the default WordPress image uploader. Good luck!