When it comes to using stock music or footage to use for your photography slideshows or HDSLR video, almost all of the sources online require you to pay for the licenses. Thanks to an e-mail from Popular Photography, there is a promotion by VideoBlocks.com where you can sign up for 7 days of free downloads of their collection of over 100,000 music tracks, video clips, background loops, and sound effects.
Here is the e-mail from Popular Photography:
To create awareness for VideoBlocks.com, they are giving away 7 days of complimentary access to download anything you want from over 50,000 clips of video, motion backgrounds, production music, AE templates and more:
7 Days of Complimentary Downloads: 50,000 Video & Audio Clips
Just create a username and password, and you get download access to everything on VideoBlocks.com for 7 days. You can download 20 clips per day.
VideoBlocks.com is only giving this complimentary access to a limited number of users, so start downloading now:
Get Your 7 Days of Complimentary Downloads
The only caveat that we see is that you do have to register with your credit card. If you do not cancel within 7 days, you are automatically enrolled for their unlimited service at $79/month. So be sure to set two or three reminders!
You can sign up at VideoBlocks.com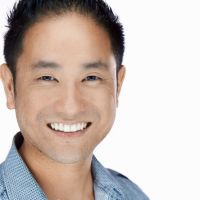 fotosiamo
Joe is a fashion and commercial photographer based in Los Angeles, CA. He blends creativity and edge with a strong style of lighting and emotion in his photographs.