Welcome to our weekly Deal Dash, your source for the best deals, sales, rebates, and announcements of the week on photography and cinematography related gear, accessories, and software!
This week, we have deals & announcements from companies like Topaz, Westcott, Adorama, Creative Live, B&H, Spider, Skylum, Fundy, Agency Access, Lowepro, and Borrowlenses, as well as the continuation of Nikon rebates.
B&H Deals Of The Week
Save Big on a huge selection of items from Microphones & Laptops to Camera Bundles & Game Consoles at B&H Photo this week! Be sure to check out all the deals on Sony ending TONIGHT (April 20, 2019) to save $50-$500+ also!
Save $30 on SanDisk 2TB Extreme Portrable USB 3.1 Type-C External SSD – $349.99
Save $120 on Lexar 512 GB 633x UHS-I microSDXC Memory Card with SD Adapter – $79.95
Save $600 on Sony Alpha a7 II Mirrorless Digital Camera with FE 28-70mm f/3.5-5.6 OSS Lens – $998.00
Deals Of The Week with Adorama
Save $150 (27%) on CLAR Maxin Series MX-B15 2 x 1 Bi-Color 3200-5600K Aluminum LED Light with V-Mount battery plate. – $410
Save $10 (10%) on CLAR 3-Axis Handheld Gimbal Stabilizer for Smartphones & GoPro's – $89.95
Save up to $38.40 (15%) on  Glow Grand Box 4 Pro 14×60″ Strip Softbox (35x150cm – $217.60
Friday Only!! Save $50 (10%) on the SLR Magic MicroPrime Cine 12mm T2.8 for Micro Four Thirds Mount – $449
Save On Spider Camera Holsters & Accessories
Enter our special SLR Lounge code (SLR25) when checking out at spiderholster.com and save 25% off all gear.
Save 20% on Vimeo Plus, PRO, Business or Premium Annual Subscriptions! Use PROMOCODE: EASTER20. Ends 04/30/19.

Get all 40 Classes for Creative Live Photo Week for just $99

Save On Rentals With Borrowlenses
Rent more, Save more with Borrowlenses. This week get 15% off rentals $100+, and 20% off rentals $250+ with the code: STEPUP19
Save $79 on your purchase of any Fundy Suite.
10% off Movi Cinema Robot with code ILIKETOMOVI
Free Counterweight with Movi Purchase with code WEIGHT
10% off Movi XL and select bundles with code EXTRAXL
Save $805 on the all new Movi Pro Solo Bundle
15% off accessories for all systems with code ACCY
10% off Movi Pro Comprehensive Checkups with code CLEANMYMOVI
Miscellaneous Offers
Big Nikon Rebates Continue
These were mentioned previously, but here's a reminder that Nikon is  still offering Instant Rebates from $70 to $300 + 4% Rewards for select Nikon lenses on B&H Photo.
Click here for all the details.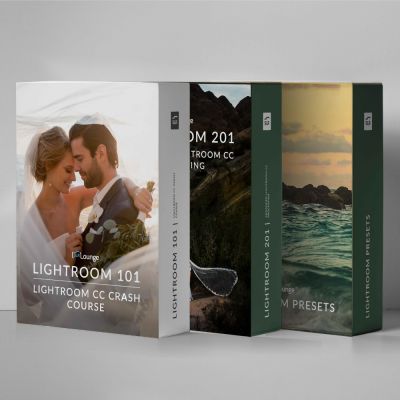 SLRLounge LIGHTROOM TUTORIALS
Browse our industry-leading Lightroom education. Whether you're just getting started and need to learn Lightroom basics or you're a seasoned pro looking for advanced Lightroom techniques, we have the right workshops for you.
SEE LIGHTROOM WORKSHOPS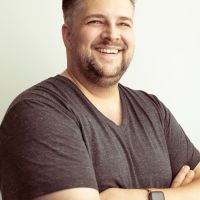 David J. Crewe
David J. Crewe is a full-time commercial photographer and Senior Editor with SLR Lounge. Based out of both Southern California & Las Vegas, Nevada. View his work and blog:
DavidJCrewe.com
Follow his Instagram:
@DavidJCrewe