In our field, gear matters, and you'd have to have a bank balance bigger than your bank account number for you to acquire all you likely would want when the whim takes you. However, if you keep your ear to the ground like we do, you come about the best photography deals currently on the market, and within our Deal Dashes, we share them with you:
Today's Deal Dash is bringing something pretty much for everyone, but a few of these items are strictly on sale today and sales will end at midnight EST. That means, it's really a good time to jump on these things are the prices (from  40 to 56% off) will return to normal at the stroke of midnight. Without further a do, here's what's on tap:
Tokina 12-28mm f/4.0 AT-X Pro APS-C Lens
$199 (Normally $449)
The 12-28mm f/4.0 AT-X Pro APS-C Lens for Canon from Tokina is a wide-angle to standard length zoom lens with a maximum aperture of f/4.0. It is compatible with Canon APS-C cameras and provides a 35mm focal length equivalency of 19-45mm. This compact lens features a one-touch AF/MF clutch operation to switch back and forth between auto and manual focus, for manual focus slide the focus ring back and for autofocus allow to the ring to rest in the forward position. A newly designed GMR (magnetic precision) AF sensor is mounted close to the AF motor and provides fast, accurate AF. The lens' SD-M (Silent Drive-Module) means that autofocus responds smoothly and silently, which is ideal when shooting HD video.
PRODUCT HIGHLIGHTS
Fits Canon APS-C Cameras
19-45mm Equivalency in 35mm Format
Aperture Range: f/4-22
Silent Drive-Module AF Motor
AF/MF Clutch Mechanism
Molded Glass Aspherical Lens Elements
Ultra-Low Dispersion Glass
Oben CT-3561 Carbon Fiber Travel Tripod with BE-117T Ball Head
$199 (normally $329)
The CT-3561 Carbon Fiber Travel Tripod with BE-117T Ball Head from Oben is a sturdy yet lightweight tripod with 5-section legs that fold upward 180° to create an extremely compact package for transport – with the included head attached, folded length is only 16.8″. For further versatility, one of the legs unscrews from the chassis and attaches to the head & center column to form a working-height monopod. With a system load capacity of 17.6 lb, the tripod and head ensure a stable base for many DSLR body/lens combinations.
PRODUCT HIGHLIGHTS
Load Capacity: 17.6 lb
Max Height: 64.3″
Min Height: 9.3″
Folded Length: 16.8″
Leg Sections: 5
Weight: 3.1 lb
Detachable Leg and Column Form Monopod
Rubber Feet & Metal Spikes
Arca-Type Quick Release Plate
Separate Panning Lock
WD 8TB Red 5400 rpm SATA III 3.5″ Internal NAS HDD
$269 (normally $319)
Designed with home and small office/business customers in mind, the 8TB Red 5400 rpm SATA III 3.5″ Internal NAS HDD from WD is well-suited for NAS environments with up to eight 3.5″ drive bays. Engineered to handle increased workloads, this 8TB drive operates using a SATA III 6 Gb/s interface, a 128MB cache, and a rotational speed of 5400 rpm, all of which help to ensure uninterrupted data transfers with a sustained rate of up to 178 MB/s. This drive also features high levels of reliability, with 600,000 load/unload cycles, <10 in 1014 non-recoverable read errors per bits read, error recovery controls, and 1,000,000 hours MTBF for 1-8 bay NAS systems. Also built into this drive are noise and vibration protection and WD's NASware 3.0 helps increase system compatibility, allowing WD Red drives to be more easily integrated with your existing network infrastructure.
Broncolor Siros L 800Ws & 400Ws Battery-Powered Kits
There are essentially 4 kits available right now with instant rebates and significant free ad ons. Each 2-pack kit comes with 2 extra batteries which go for $289 each, and a Broncolor Beautybox 65 Softbox (26″) which goes for $234. Between the extras and rebates it's just over $1,000 saving on each. The single light packs also come with a free extra battery and case.
Broncolor Siros L 800Ws Battery-Powered 2-Light Outdoor Kit 2
Broncolor Siros L 400Ws Battery-Powered 2-Light Outdoor Kit 2
Broncolor Siros L 800Ws Battery-Powered Monolight
Broncolor Siros L 400Ws Battery-Powered Monolight
About the kits:
Siros L Battery-Powered 2-Light Outdoor Kit 2 was put together by Broncolor to give photographers studio quality lighting on the road free from power cords and sync cords. The kit includes two Siros L flash heads, two Li-Ion batteries, a charger, a silver/black umbrella, a softbox with adapter ring, a sync cable, and an Outdoor Trolley Backpack.
The Siros L Battery-Powered Monolight is the latest in the Siros series of monolights. Powered by a Li-ion battery, the flash head gets up to 220 full-power flashes on a 70-minute charge. The modeling light is a 25W LED to conserve battery power.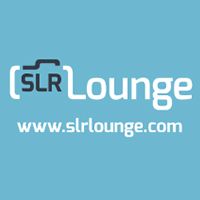 SLR Lounge Official
Articles by SLR Lounge Official are created by multiple authors. They represent official announcements by SLR Lounge.