Our Favorite deals of the week
Welcome to our Deal Dash, your source for the best deals, sales, and rebates of the week on photography and cinematography related gear, accessories, and software.
In October and November, there are a lot of exciting deals as well as new camera releases! The Canon EOS R (read our full review here) is still in stock, and the RF 50mm f/1.2 L is now shipping! Plus, the Nikon Z6 will be shipping soon; pre-orders are now being accepted.
Other than that, the Nikon D850 is now in stock. (Finally! Read our full review here) Lastly, this is a great time to pick up any of these other great details, as the holidays get closer and a lot of stuff starts to go on sale!
See the full list below.
New Sales (The week Of Nov 5, ending soon!)
$200 OFF Canon EF 100mm f/2.8 L IS USM Macro
($699 on Adorama)
($699 on B&H)
$600 OFF Sony A7 II (mk2) Full-Frame Mirrorless
Camera with Lens Kit (28-70mm f/3.5-5.6 OSS)
($998 on B&H)
($998 on Adorama)
Nikon D5600 DSLR Kit w/18-55 VR & 70-300 DX
$697 on Adorama
$697 on B&H
Sony A6000 Mirrorless Kit w/ 16-50 & 55-210
$598 on B&H
$598 on Adorama
---
Notable Releases | In-Stock & pre-Orders
Irix 150mm f/2.8 Macro 1:1 Lens
(Canon, Nikon & Pentax)
$595 on B&H
Leica Q-P Digital Mirrorless Rangefinder Style Camera
(Available for Preorder)
$4995 on B&H

Canon EOS R Body Now In Stock
Full-Frame Mirrorless Body Now Shipping: $2299
Canon RF 50mm f/1.2 L Now In Stock

Nikon D850 Now In Stock
Full-Frame DSLR Body Now Shipping: $3297

Nikon Z6 Pre-Order
Full-Frame Mirrorless Body: From $1997

NOW SHIPPING:
Leica M10-P Digital Rangefinder Camera
Profoto B10 Flash head
(Read our initial opinion here)
---
Past Week's Best Deals
$600 OFF!
SONY A7ii with 28-70mm & X-Rite Digital Colorchecker

$200 off Sigma 70-200mm f/2.8 EX DG os
$15.79 (21%) Off
SanDisk 64GB Ultra SDXC UHS-I Memory Cards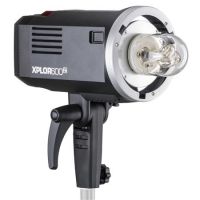 $250 off Until 11/4/2018
Flashpoint XPLOR 600 HSS TTL Battery-Powered Strobe
---
Other Notable Deals
LowePro Bags (Up to $430 Off)
Epson Printers (Up to $300 Off)
Macbooks and other Apple Products (Up to $400 Off)
---
Even More Deals
Find the latest deals from our preferred retailers: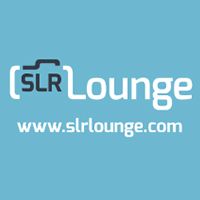 SLR Lounge Official
Articles by SLR Lounge Official are created by multiple authors. They represent official announcements by SLR Lounge.