Our "SLR Lounge & Fundy Designer Artist Feature" collaboration articles highlight some of the very best wedding photographers in the UK. This article features David Stanbury of Stanbury Wedding & Portrait Photography, as he discusses his "7 Means of Effective Communication for Photography Clients."
David's photography career spans 25 years, and he has photographed well over 1,000 weddings throughout the UK, and the world. Along with his wife Jane, David has presented at sold out workshops and seminars on all aspects of wedding photography, in the UK, Europe, and the US. He is  a UK Fundy Designer Ambassador and also a internationally recognized photography judge and mentor, as well as a photography consultant for some of the largest companies in the photography industry.
Read on for David's seven best practices for effective communication with photography clients!
1. First Impressions Are So Important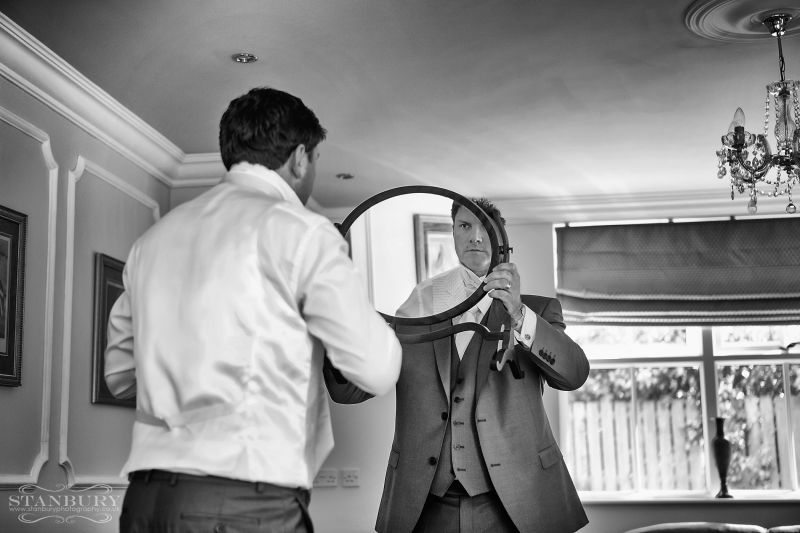 For me, the first impression is the key to everything I do in life, in my personal life and especially in my business life. Presentation, cleanliness, attitude, and the way you dress and speak at those first meetings is paramount. I think it's said that we've made our first impressions of people in about 15 seconds. Remember, you are trying to promote you. You are the brand.
2. Love What You Do
Couples want someone they feel comfortable with; after all, they will spend such a large part of their day with you. Even though you are a salesperson, you must first be a friend, and couples will always want someone who is as excited about their day as they are.

This photograph, for example, was taken at a wedding between a professional Rugby player and an employee of Chanel. We arrived at the venue on a winter's afternoon, greeted by this gorgeous backdrop and two glasses of champagne. Because the groom had gained such trust with us, and because we were so excited about the sky, the groom totally agreed to save the champagne for later and catch the last rays of sun!
3. Be Honest and Create Trust
It seems so simple, but I hear of so many stories of photographers and clients falling out over what they thought would happen/receive on the day. So don't be afraid to say no!

This photograph is from a wedding where the couple was very savvy regarding their budget. The bride really wanted us, but we were more expensive than other photographers they had also considered. We stuck to our pricing, knowing we where worth it and trusting in what we would deliver for them. In the end, the bride decided that instead of Jimmy Choo shoes she would put the money towards us. The evening of the wedding, they told us they where so glad that they chose us!
4. It's Good to Talk, Face-to-Face
Email, social media, and texting are all great, but we always try to phone or live chat with our clients to see if we are compatible. After all, not only do we have to be the right photographer for them, but they also have to be the right client for us. This is crucial to avoid problems in the future!

The couple in this photograph found us via a Facebook post by the wedding venue they chose, so our first contact was a social media message. This photograph was only achieved because we spent some face-to-face time and knew that the couple would be fully on board with what's required to capture a photograph like this.
5. Personality
This one is simple. If you haven't got a personality, then get one! We love the couple in this photograph. They are part of a large group of like-minded people who are boisterous, love a party, and are definitely not for a shy photographer. We really 'got on' with them, and even became friends. To date, we have photographed several weddings from this group of friends!
6. Clients See You before They See Their Photographs
For me, one of the most important, and controversial, things a 'new to wedding photography photographer' should fully understand is that your clients don't always know the difference between a good photograph and a bad one. But they will, and do, judge your photography based upon your work ethic and behavior.

The photograph here is of a couple who were guests at a wedding we photographed. They hired us even before they had seen the photographs from that wedding!
7. Be Visual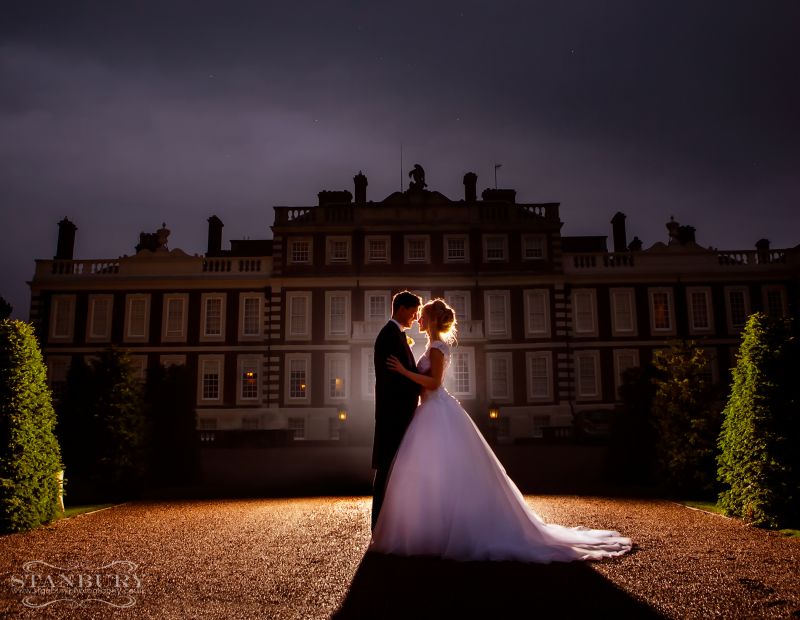 It's never been easier to get you and your message out there! Live streaming, social media 'stories,' etc. … And add to that companies like Animoto, Fundy, and Graphistudio, who make great, professional presentations so easy to achieve. Your best salesperson will always be your clients, however, and that's one of the reasons why we do albums. It's so amazing that our clients have the tools to sell us!

This final photograph was the third wedding that we photographed for this family (two sons and one daughter). They all requested the same coverage and album. However, in the true family one-upmanship that you would expect from siblings, each sibling's album had to be just a little bit better than the other's.
Thanks for sharing your best practices for effective communication, David! Tell us, what has been one of your most favorite photographic memories, with regard to a client?
We have so many! One would definitely have to be the wedding we photographed in the French Alps. We spent a few days with them, and became good friends with the couple and their friends. But more than that, I think it was this wedding when we realized that perhaps people do like our photography, and the whole experience that we provide.
You can see more of David's work on his website. As well, be sure to check out his work on Facebook, Instagram, Twitter, and YouTube! We are also looking forward to having David join us live on Facebook on Tuesday, August 7, at 9:00 p.m. (GMT+1). For other live sessions, check out the Facebook Live schedule here.
Also, check out the updated list of partner discounts available for SLR Lounge Premium Members. You can, for example, save $50 on Fundy Designer's "Pro Suite" or "Album Suite." You can see those discounts by clicking here!
And, finally, don't forget that you have until the August 31 deadline to be considered for SLR Lounge's August 2018 awards competition!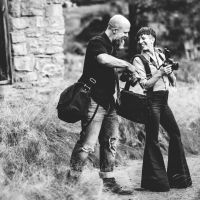 Amii & Andy Kauth
Amii & Andy are a wife and husband team of rad portrait and wedding photographers (Sunshine & Reign Photography) who absolutely love life and are generally just stoked! Yeah! When they aren't photographing or writing and teaching about photography, you'll find them off on a seriously legit adventure with their little ones, lifting weights in their garage, training jiu-jitsu, refining their archery skills, or surfing every chance they get. And on the rare chance they escape off on a "date night"? Yep! They'll find a wedding to crash (true fact). Website:
Sunshine & Reign Photography
Instagram:
@sunshineandreign