If you are not calibrating your monitor you're robbing your work of its full potential, which is, of course, tantamount to your potential. It's incredible how many people will spend thousands on the best lenses and bodies, spend hours learning how to retouch and post process and entirely neglect something as mission critical as calibrating your monitor. Why?
Well, probably because it seems a bit technical and there's no immediate hit of endorphins from doing it – if anything it's disconcerting when it alters your monitor at first. It also used to be a bit annoying to do. Fortunately, however, Datacolor makes it easy with their Spyder system which is essentially just plug-&-click these days. In addition, right now you can get a Spyder5Pro for 50% off. Get it here for only $95.00 instead of $190.
The thing about calibration is that it's foundational, kind of like math. If you start off wrong, no matter if everything else is correct after, the end result won't be. So if you want the most accurate representation of what you've shot, and want to be sure it's viewed that way on other monitors (calibrated) and thus have prints represent what you see, you need to calibrate.
We've written about calibration before, and at some length, particularly as we speak about color spaces, profiles, printing and so on. And it's not just color either, it matters for brightness too. It's a common issue in printing where photographers will have their screen set too bright when editing and then when printed it just doesn't show as they intended. Calibration will solve that. This is all to say you should be calibrating if you're working in any kind of professional capacity, and if you're looking to get a good piece of kit to do it with at a pretty unbeatable price, this is it.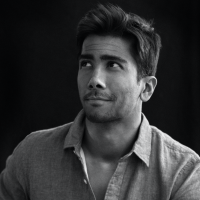 Kishore Sawh
A photographer and writer based in Miami, he can often be found at dog parks, and airports in London and Toronto. He is also a tremendous fan of flossing and the happiest guy around when the company's good.