If you are not calibrating your monitor you're robbing your work of its full potential, which is, of course, tantamount to your potential. It's highly neglected and a bit annoying, but mission critical, and fortunately, Datacolor makes it easy to do.
Datacolor, the makers of Spyder calibration tools is offering just about the best deal in monitor calibration tools we've seen. Essentially, you're now able to get the best Spyder has to offer for $139 USD, as it were, as the offer is open both to those stateside and in Europe.
For $139, Datacolor will send you a Spyder5Elite (normally $209), the Software upgrade for Spyder5Elite+, and 90 days of Adobe Creative Cloud Photography Plan.
While the 90 days of CC Photography Plan is neither here nor there, the rest of it is. The way the Spyder5 system essentially works, if you get a piece of hardware which is about the same at all levels, and through software you access various levels of features. This is great because users of all levels can get precisely what they want and need, and then if they feel they want to update they can do so through software without the need to buy more devices.
Upgrading Spyder5 devices, however, does cost, and upgrading to the Elite+ software costs different depending on the unit you have. If you have the Spyder5Express it'll cost $160 to upgrade; $100 from Spyder5Pro, and $30 from Spyder5Elite to Elite+. So normally, to get the Spyder5Elite+ Software and hardware it'll cost $240, and now you can get the top tier for only $139.
What's the benefit of Spyder5Elite+?
One Click Calibration: Build on the speed of the current Spyder5 calibration process by making re-calibration even faster than ever. This feature streamlines your workflow with 1 click to start the calibration without having to re-select your saved settings.
Automatic Room Light Switching – keep it plugged (but not on screen) and it will monitor the lighting in your room at intervals and adjust. Ensure your viewing and editing work on-screen is correct with automatic switching of your monitor profile as your room light conditions change. This takes the current ambient light monitoring ability of to the next level without any user action required.
Softproofing – Improve your "Screen-to-Output" matching with a new workflow to simulate how your photos will look on any printer or device – including home printers, online or retail printers, and certain mobile/tablet devices.
Enahnced Studio Match: Verify more precise monitor matching and take the guess work out of making all your connected displays look the same – including a new visual verification step that assists you by fine tuning your results.
Profile management tool – Manage all of the different display profiles available on your system. You will now have the ability to edit, remove, rename, locate, and activate each profile for the ultimate control and flexibility of your display profiles.

What's Included:
Spyder5Elite Hardware
Spyder5Elite+ Software (Software emailed within 48hours)
Adobe CC Photography Plan 90 Days
To make matters even more compelling, is that to take advantage of this all you just have to input the serial number of ANY calibration device, and that includes those that aren't even made by Datacolor. So if you have some archaic calibration tool in a drawer somewhere, this may be the time to upgrade.
We can't stress how critical screen calibration is if you want your work to be taken seriously and it's better to start now. This is a great way to start or continue at a higher level.
This deal is good through August 31st. Find links below: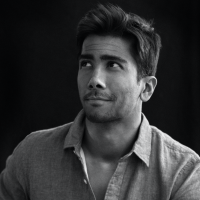 Kishore Sawh
A photographer and writer based in Miami, he can often be found at dog parks, and airports in London and Toronto. He is also a tremendous fan of flossing and the happiest guy around when the company's good.