How would I best grab your attention when it comes to something as seemingly boring (it is) as monitor calibration? Here's my attempt: If you are not calibrating your monitor you're robbing your work of its full potential, which is, of course, tantamount to your potential. It's highly neglected, a bit annoying, but mission critical, and fortunately Datacolor makes it easy to do. In addition, right now you can get a calibrating device that will serve you for years at around 40% off, but the sale lasts only today.
The Spyder5Pro and Spyder5Elite are both on sale at B&H for today only. I've spoken about and reviewed the Spyder5 series of calibration tools before, and they are the calibration tools I use. Depending on the variant you choose you can calibrate monitors, projectors, laptops, use the one device to match all monitors in a studio, and more.
The Pro is going for $99 down from $179, and the Elite is $174 down from $279, and these are the best prices we've seen on Spyder5 series calibrators. Check it out here.
For those with multiple monitors in a studio setting, the Elite is one to go with and grow with, but the Pro is all most of us will likely ever need in terms of calibration, and why it's the favorite among the Spyder5 range. Reminiscent of a hockey puck, it has all the sensors needed to ensure color, contrast, and brightness accuracy on your monitor(s), and will calibrate your monitor while you're having your morning coffee. It's a brilliant device and at the lowest price point yet. Get it here as the sale ends midnight tonight.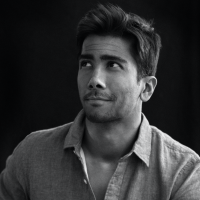 Kishore Sawh
A photographer and writer based in Miami, he can often be found at dog parks, and airports in London and Toronto. He is also a tremendous fan of flossing and the happiest guy around when the company's good.