Welcome to our roundup series where we will hit on several gear news and rumor topics each day. This gives you a chance to get caught up on all of the day's news and rumors in one place. Make sure to check back daily for the latest gear news, rumors, and announcements.
Next Zeiss Batis Announcement Expected To be 18mm
I still have not been able to get my hands on the first two Zeiss Batis lenses, so I am not too concerned with what they announce next. But for those of you who are, we have some new reports this morning indicating what we expect to be the next Zeiss Batis lens to be announced.
According to the report from Sony Alpha Rumors, the next Zeiss Batis lens should be expected sometime around April of this year, with a focal length of 18mm and a likely max aperture of F/2.8.
I think that I would not be the only one to wonder about the choice of 18mm; its not a super popular focal length for general photography. That said, Zeiss has the inside scoop with Sony, so they likely know what Sony has coming down the pipe as far as lens announcements, and have planned this to not interfere with the Sony launches.
Which reminds me…still waiting on several lens announcements from Sony. Let's hope they are announced at CP+.
Olympus PEN-F Rumor Update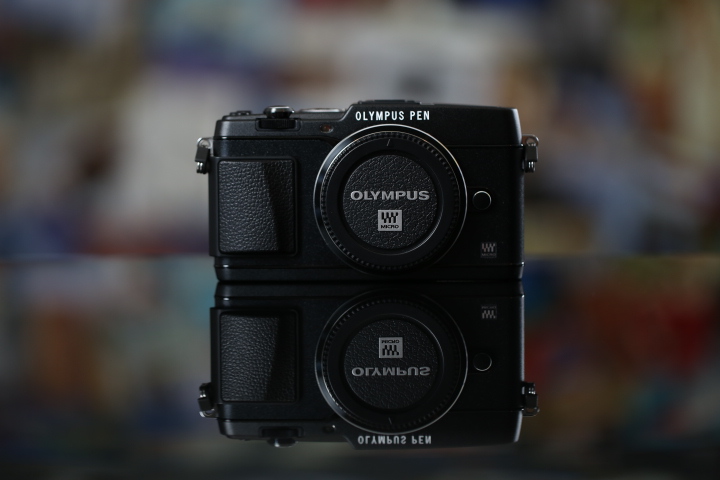 We have been hearing about an update to the OIympus PEN line for some time now, and today we received another update. According to the report over on 4/3 Rumors, the upcoming PEN-F will feature a 20MP sensor and should be announced January 27th.
The report goes on to say that the PEN-F will introduce a 'new' EVF, but doesn't specify if it is some kind of new EVF technology or just an updated panel. My guess would be just an updated panel, but who knows. Interested parties will also, according to the rumor, have the choice between buying the PEN-F in a kit with a 14-42mm lens or an 17mm F/1.8 lens.
Finally, the report closes with some possible pricing, pegging the two kits mentioned above for somewhere between €1499 and €1799. It will be interesting to see how this shakes out, and if this new and revamped PEN line can make any waves.
Fuji X-T1 Replacement Slated For June Announcement?
According to all of the latest rumor chatter, Fuji is going to announce their latest generation of cameras and sensors this week, starting with the X-Pro2, X-E2s, and X70. But the camera that I, and many of you, are really interested in is the expected X-T1 update featuring this new sensor technology.
Well, according to the latest reports, fresh this morning from Fuji Rumors, the X-T2 has been slated for a June 2016 announcement. This would likely mean pre-orders would start getting shipped toward the end of June or beginning of July if typical Fuji release timelines are accurate here.
The big question now for Fuji fans is this, do you stick with your current X-T1 until June, or do you upgrade to one of the newer generation sensors via an X-Pro2 or XE-2s as soon as they are available?
Nikon D5 Memory Slot Modules 'Swappable'
This will be good news for anyone looking to lighten their wallet a bit on Nikon's new flagship D5 camera. It was a bit of a surprise when announced that the camera would come with the photographer's choice of dual XQD or dual CF card memory slots. But what if you change your mind after your purchase and want to use the other memory card format?
Nikon has you covered (for a price, of course). If you buy either version of the D5 and decide later that you would prefer to use the other type of memory card, you can send in your D5 and have the memory card module switched out for the other format.
I see this as a great idea from Nikon, for those who are heavily invested in CF right now it would make sense to buy the CF version. But CF is getting old, so if any other manufacturers start to adopt XQD it could signal the end of CF. Luckily, those who purchased the CF D5 could have it upgraded to the XQD version and not have to replace the entire camera.
Conversely, let's say that XQD continues to be a primarily Nikon card type going forward, or that it dies off for some reason (lack of adoption, et.c).  A user who bought the XQD version could swap the memory module out for the CF slots and still be good to go.
Personally, I think it would make sense for camera makers to make this possible for all of their cameras. Dual slots of differing types is annoying, and being stuck with CF, SD, or whatever when you are invested more in a different memory type is bad for the wallet. Having the option to buy the camera you want, with the memory card slot of your choice would be amazing.
A glimpse into the future of modular cameras, maybe?
What are your thoughts on today's roundup? What news/rumors did we miss? What would you like to see covered in future roundups? Leave a comment below and let us know what you think!