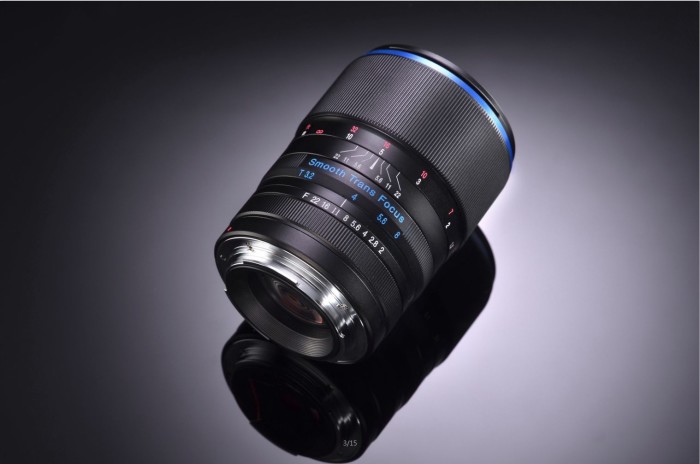 Welcome to our roundup series where we will hit on several gear news and rumor topics each day. This gives you a chance to get caught up on all of the day's news and rumors in one place. Make sure to check back daily for the latest gear news, rumors, and announcements.
First Image of Upcoming Olympus PEN-F Leaks Online
We have mentioned the rumored PEN-F previously in these daily roundups, and today, it is all but officially confirmed thanks to a new image leak. Assuming the image is real (which at this point there is no reason to think otherwise), the PEN-F will, in fact, be dramatically different from previous models.
According to the latest reports, we can expect an official announcement from Olympus on this camera some time around January 27th. It is said that the PEN-F will feature a 20MP sensor and some kind of new EVF, in addition to the a body redesign, as seen above.
Pricewise, we are hearing the PEN-F could come in around 1500 Euro for the base kit. I'll hold judgment until I can play with one, but it would have to be pretty spectacular for me to consider it at that price point.
Laowa STF 105mm f/2.0 Coming Soon!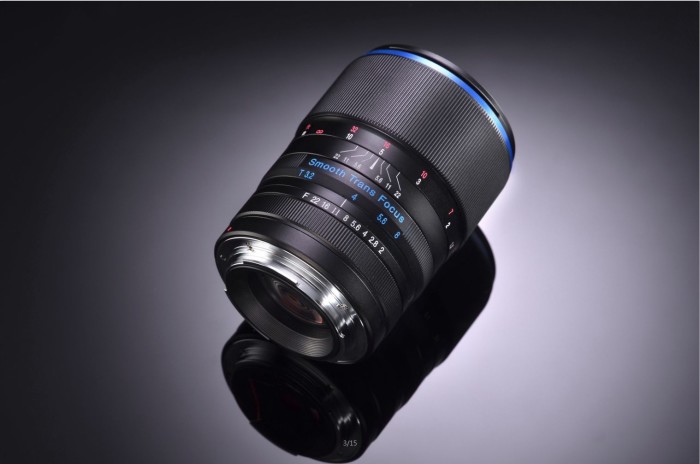 Venus Optics, a company known for its rather unique and out of the box lenses, is said to be working on a new 105mm F/2 lens, and it's expected to be announced soon.
According to the report over on Sony Alpha Rumors, the new Laowa STF lens features a similar technology to that featured in the Fuji 56mm APD, and Sony 135mm F/2.8. This means a smoother, more velvety bokeh and out of focus area. They even got their hands on some rumors specs for the lens:
11 elements, including the apodization filter, 1 element made of glass with high refractive index and 3 elements made of low dispersion glass, in 8 groups
Manual focus (the apodization filter is hostile for phase-detection autofocus)
Minimum focusing distance: 90cm
Maximum magnification: 0.16x
Filter diameter: 67mm
Dimensions: 76 mm (maximum diameter) x 98.8 mm (length) (depending on lens mount)
Weight: 746 g (depending on lens mount)
Available mounts: Canon EF, Nikon F, Pentax K, Sony A and Sony E
Available in black and silver
Launch date: January 18, 2016
Price in China: the equivalent of €500-550
This is a lens I will be very interested in taking a look at. Venus has started making a name for themselves, and this lens could be a great option for those who prefer or just enjoy the manual focus lifestyle.
Lensbaby Edge 50 Optic Now Available Solo
The Lensbaby Edge 50 Optic has been available for a while now bundled together with their Composer Pro. But it was announced recently that you will now be able to purchase the excellent optic by itself starting immediately.
Lensbaby Edge 50 Optic Specs
  For use with Lensbaby Optic Swap System lenses in the Composer and Muse series
  Focal Length: 50mm
  Aperture range: f/3.2 through f/22
  9-blade internal aperture
  Flat field optic (creates a slice of sharp focus)
  Minimum focusing distance: 8" from the front of the lens
  Maximum focusing distance: Infinity
  Size/Weight:  2.125" (5.4 cm) high x 1.875" (4.76 cm) wide / 5.5 oz (155.9 g)
  8 multi-coated glass elements in 6 groups
  46mm filter threads
The Edge 50 Optic can be purchased now over on B&H for $224.95, a great deal if you are looking to expand your Lensbaby system at all without purchasing a whole new Composer Pro.
What are your thoughts on today's roundup? What news/rumors did we miss? What would you like to see covered in future roundups? Leave a comment below and let us know what you think!