Well, it's that time of year again – CES – and as is typical, it doesn't disappoint. Over the past months, there were whispers through the grapevines that Nikon's flagship D4s' successor was sitting in some hermetically sealed lab somewhere waiting to be released, and then Nikon New Zealand this weekend clarified that they couldn't be bothered with such lab, and broke the news early, thereby unofficially announcing the Nikon D5's arrival (which was somewhat expected anyway), and also just fully announced.
What we weren't really anticipating, probably because we gave up a while ago, was that Nikon had another announcement to make. While the D5 is the pinnacle of the DSLR lineup – the beefy, roided-up, purpose-built black anvil – it's not something most will ever own, nor would many want to. What the masses have been asking of Nikon for years now is a DX camera of pro build, a successor to the D300s. What they got instead for those years were teasings that were never quite worthy of carrying the D300s' torch. The D7000 and D7100 and 7200 are great and capable cameras, but never really fit the bill. They didn't look similar, nor feel similar, and not having that pro-build feel made them as exciting as looking at the night sky, when it's cloudy. Today though, the Nikon D500 was officially announced, and from pictures and spec sheets, it would seem that Nikon is finally giving the people what they've been asking for.
So what do we know thus far?
This is, by a long shot, the paramount APS-C DSLR in Nikon's line-up, and in no short part to the fact it has drawn its innards from the D5, encased in a dust-proof water resistant magnesium allow and carbon fiber body. Indeed, the D500 has the same autofocus system, and the same Expeed 5 processor, the beating heart and brains of the D5. That new AF system appears to be something of a marvel, with 153-point dense configuration (99 cross sensors) that cover damn near the whole viewfinder as you can see below. That suggests that like the D5, this D500 is going to be great for sports and action as fast moving subjects should be able to be tracked with ease. Adding to that, you'll be able to shoot 10 fps for up to 200 shots in JPEG & 14-bit lossless compressed RAW. That sounds a bit like, well, witchcraft.
As one of the attractions of DX format is the 'reach', the D500 will let you take more advantage of reach than any other of Nikon's DX lineup. Wildlife and aviation photographers are well versed in the knowledge that connecting a teleconverter drops your effective maximum aperture, and that often results in seriously dampened AF ability. Well, like on the D5, when using teles and the maximum effective aperture hits f/5.6 or f/8, you'll still have 37 AF points and 15 points to work with respectively.
Furthermore, and probably most interesting to wedding shooters, is that the autofocus ability is extended down to -4 EV with central point and -3 EV with all other points, which means this will likely outperform any other DSLR's ability to AF in low light situations, and in low contrast settings.
Should you find yourself in low-light situations, it's good to know that there is a wide sensitivity range for ISO from 100 to 51,300, expandable to ISO 50 and ISO 1,640,000, and that entire range is available for use in video recording. The D500's added digital stabilization which works with horizontal, vertical, and rotational movements will also come in handy here.
Speaking of which, the D500 clearly has videographers in mind, shooting 4K UHD, and allowing for HDMI output of uncompressed 4K UHD data to an external recorder.
The other two obviously notable points to touch on would be the be the 3.2 inch tilt RGBW high-resolution touch screen, and introducing for the first time in a Nikon camera, SnapBridge functionality. This will allow you to transfer your images to nearby devices using low energy Bluetooth which can stay connected all the time (though it's not as if pairing with the NFC capability is laborious either). But rest assured that if this isn't fast enough for you, there's now an optional WT-7A device that allows for transmission of files to an FTP server or computer at up to a whopping 866.7 Mbps, and it sits on the base of the camera like a battery grip.
Many, like myself, have been waiting for a true D300s replacement before getting another DX body, and as we'll certainly be getting one of these in to review ASAP, there's not much to suggest it'll be a dud if what's on the sheet translates into the camera in hand. At the moment, if you're ready to jump the gun, Nikon has released two pricing options for the D500: For the body alone coming in at $1,999 and coupled with the 16-80mm f/2.8-4 ED VR for $3,069.
What do you think so far? Hand on wallet?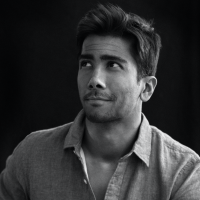 Kishore Sawh
A photographer and writer based in Miami, he can often be found at dog parks, and airports in London and Toronto. He is also a tremendous fan of flossing and the happiest guy around when the company's good.