When I'm editing a photo, I can say beyond a doubt that 'Curves' adjustments are my most used. For adjusting overall tonality and color in an image, it's a great tool for large and fine adjustments. It works just as well with color as with monochromatic/black and white images. If you're a seasoned photographer, you're likely well acquainted with the tool, but some just starting out in post processing, and some more advanced, don't fully have a grasp on just what an effect Curves can have on their images, nor how simple it is to utilize them.
Bryan O'Neil Hughes from the Photoshop Playbook just comes out and says that curves can be intimidating, and that,
Something about wrangling a diagonal line to yield a proper exposure just isn't very intuitive.
So, in this short video, he manages to give quite a comprehensive overview and tutorial on how to use this brilliant tool. His instructions are clear, and the approach is simple. He is, for the purpose of this video, using Camera Raw and Photoshop, but was many of you know, Camera Raw and Lightroom actually share the same engine, and you can actually apply this know-how to your Lightroom Develop module, including the ability to use the 'On Image Control,' If you are not using a RAW file you can of course use the Camera Raw filter if using Photoshop CC, which is a tool I've sang praises for on many an occasion.
Key Points:
Use sliders to adjust the line if you feel moving the line is not comfortable
Reset sliders by double clicking the slider point. Holding the Option or

Alt

key will turn the Cancel button into a Reset Button (this will reset all adjustments).
Moving points under the graph will allow more precision of which highlights and shadows are altered as you move the sliders or line.
Use the Targeted Adjustment Tool to select a precise point on the image, and as you move, it will adjust just that precise level all throughout the image. In Photoshop, it's also available as On Image Control (something I never realized).
When doing it in Photoshop, use adjustment layers as they are non-destructive,

editable

, and can be shared.
Auto analyzer will analyze your histogram and compare it to professional photographers and adjust accordingly. This can, of course, can then be altered to your liking.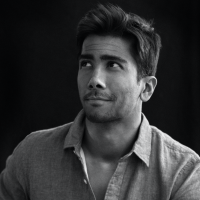 Kishore Sawh
A photographer and writer based in Miami, he can often be found at dog parks, and airports in London and Toronto. He is also a tremendous fan of flossing and the happiest guy around when the company's good.