The humble GIF has engraved itself into popular culture. This image format is very special in that it can condense a movie in under minute, create spooky advertising campaigns or make us laugh out of our chairs. Despite the plethora of communication options we have at our disposal, nothing seems to convey our emotion better than a GIF. Most of the time GIFs are extracted from particular scenes in television and movies, but the animations that Kevin Weir has created come from an unexpected source – the Library of Congress.
Weir uses the photographs that were forgotten by time to create a intrinsic and slightly disturbing series that he posts on his blog Flux Machine.
The photographic archives of the Library of Congress are a treasure trove of inspiration to photographers. Everything from daguerreotypes to panoramas and anything in-between can be found. It can be a little daunting at times just how many images there really are. Every image has a history behind them; an untold story. What attracts Weir to the vintage photographs are the "unknowable places and persons." The images have little connection to the modern world, they are essentially are a blank canvas to which his imagination is applied.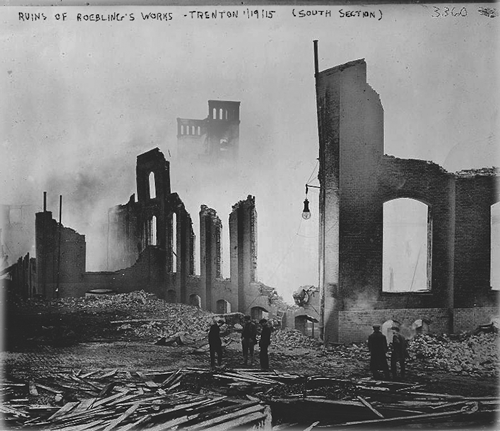 The GIFs were a product of boredom during his grad school internship. Filling the countless hours, he poured over the the images looking for great composition with interesting characters. Weir describes his creative process as "a little weird and scrappy" for never officially learning how to use Photoshop.
"Sometimes I'll come up with an idea for a GIF at first glance, other times I'll sit with an image and mess around with a few ideas. I like to research the history of the photos, too. Every once in a while that'll trigger something."
Could this be the beginning as GIF animations as an art form; a way of artist to expand their tradition static subject into mini cinemas? Or could this only be the fad and clips from The Office or Mean Girls be the true art? You can check out more from Kevin on his website.
CREDITS: All photographs by Kevin Weir are copyrighted and have been used with permission for SLR Lounge. Do not copy, modify or re-post this article or images without express permission from SLR Lounge and the artist.
[Via DIY Photography]
Justin Heyes
Justin Heyes wants to live in a world where we have near misses and absolute hits; great love and small disasters. Starting his career as a gaffer, he has done work for QVC and The Rachel Ray Show, but quickly fell in love with photography. When he's not building arcade machines, you can find him at local flea markets or attending car shows. Explore his photographic endeavors
here
. Website:
Justin Heyes
Instagram:
@jheyesphoto