You could be reading this as a passive creative, merely here to stay up-to-date and pick up what may be immediately and easily applicable to you. You could also very well be an avid enthusiast pushing boundaries and soaking up every bit of education you can, and when either camp is ready to take the plunge to pro, you can. Any passing moment is another chance to do so, and if you do, when you do, where you are may have a bigger role to play than you think.
I spoke recently about an app called Work Hard Anywhere; something built to facilitate productivity in the nomadic world of modern creatives. I sort of sang the virtues of it and that lifestyle as it has, for me, been rewarding. However, there's something to be said for being in the right place for your work.
It's like if you want to get into investment banking, you think of Manhattan or London, or Silicon Valley, if you're into tech and startups or VC. When we think of major photography hubs, there are certain cities that stand out, and if you're in the US, that's NYC and LA (and more recently my own hub, Miami). But if you're looking to further your endeavors, which do you choose? Adobe has done a bit of data mining and analysis and drawn some conclusions that may actually aid you in your decision. What they've found, in a nutshell, is the two primary hubs aren't comprised of the same types of shooters, nor do they use tools quite the same way.
Together with information provided by Behance, habits and produce of some 5 million creatives were used to create a 'Digital Index' which covers information such as types of projects, mediums, tools used, how much engagement and appreciations, and more.
For example, LA creatives had a huge focus on web design and creative direction in the past five years, where NYC was more about typography and print design. Furthermore, digging deeper into boroughs and counties, it was found that some like Brooklyn and Long Beach both outrank their neighboring towns for each coast's modern creatives and are actually outperforming their metro counterparts.
Then, of course there is the notion that Miami, the Magic City, is at the doorstep of NYC and LA in terms of bringing the creative heat, with more 'appreciations' and projects than any other city in the US, and has been the most popular city for fashion projects. This is staggering considering that NYC is six times the size of Miami, more established, and yet is trailing the 305 in fashion project popularity. Given it's my backyard, I can safely attest to the apparent truth of this. With the rise of Wynwood and Art Basel and Miami Swim Week, Miami is more forward than ever. It's something you cannot only see, but feel. If you're into fashion, it's clearly a place to be.
This isn't to say these are the only three cities to be concerned with, however, as Detroit is abundant with apparel and clothing projects, Philadelphia is rising with fashion photography and design, and Atlanta is big into branding and design and illustration. East coast is rising.
So what does this mean for you? Well only you can know precisely, but it can show you were the creatives are, and what environments they thrive in, and where energy flows, so attention goes, from those who will be looking to hire especially. Can you work remotely from Kansas if you're into fashion? Sure, but I highly advocate being in the 'thick' of it for some time of the year, and hopefully this data will help you decide.
See the full blog post with more details and breakdowns from Adobe here.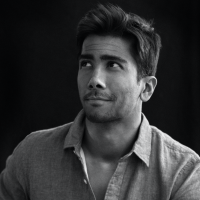 Kishore Sawh
A photographer and writer based in Miami, he can often be found at dog parks, and airports in London and Toronto. He is also a tremendous fan of flossing and the happiest guy around when the company's good.