It's May, and and so it's time for CreativeLive's Photoshop Week. That means, that for the days of May 14-19, CreativeLive is/was hosting back-to-back classes from the best in the business with a focus on Adobe's Photoshop and Lightroom.
For those unfamiliar with how CreativeLive works, the classes are filmed with a live audience present and are streamed live as they record, are looped for a duration after the initial broadcast and are replayed periodically after being recorded.
While the classes stream, they're free to watch, but if you'd like to watch the classes at your leisure, or simply can't reserve an entire week to be a remote audience member, each class can be purchased to be viewed via desktop, iOS app, or Apple TV.
The great thing about Photoshop Week, however, is that CreativeLive is bundling together all the classes offered to be purchased at a somewhat ludicrous discount. Right now you can get all 42 classes for $299, where individual purchase of them all would cost over $1,200. But as a CreativeLive partner, SLR Lounge's code can be used to take a further 15% off that cost. For that click here and use code SLRLOUNGE15.
Here's an overview of what's on tap for CreativeLive's Photoshop Week 2018:
Meet the all-star lineup
We invited award-winning photography veterans across the industry including Lisa Carney, RC Concepcion, Tim Cooper, Dave Cross, Mat Hayward, Mike Kelley, Matt Kloskowski, Daniel Kudish, Jared Platt, Khara Plicanic, Simon Raible, Jesus Ramirez, Blake Rudis, Colin Smith, Caroline Tran and more.
Walk out with the essential tools and techniques including:
How to utilize smart objects and smart filters to work more efficiently and creatively
How to create, edit and use layer masks
Helpful tips and hidden options when using actions in your portrait workflow
The incredible power behind blend modes and the control it gives you between pixels and layers
Go from shoot through post-processing for the skills to create an image from capture to final product
Learn the Photoshop® and Lightroom® fundamentals:
Transforming standard images into beautiful, powerful photographs using blend modes.
Special effects to take your composites even further by using custom brushes or advanced techniques like 3D
Creating and blending texture into your images
Strategies and techniques to help you create a workflow for organization that fits your needs
Color management and paper selection and how to utilize both Adobe® CC® Photoshop® and Lightroom® to create digital prints that look amazing
If you're looking to expand your photography base or learn a lot really quickly, check out SLR Lounge Premium. for more of the best education in photography.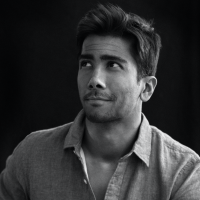 Kishore Sawh
A photographer and writer based in Miami, he can often be found at dog parks, and airports in London and Toronto. He is also a tremendous fan of flossing and the happiest guy around when the company's good.