SLR Lounge is a proud partner of CreativeLive, and happy to let you know that for Earth Day, CreativeLive is doing 30% off 30 classes. Those classes span a wide gamut of the photographic field and cover varying degrees of education for photographers of all levels, and if you're into landscape photography, astrophotography, nature, and on-location lighting and shooting, this is particularly good for you as that's what this pick of classes focuses on.
There are also options for those of you who want to make the absolute most of your images and learn the tricks of the trade when it comes to post processing  your nature/wildlife and on-location stuff.
CreativeLive is, for the one or two of you who don't know, a massive online education powerhouse that broadcasts live classes from leaders in their respective fields all around the world. Associated with CL are names like Chase Jarvis, Sue Bryce, Ramit Sethi, Pratik Naik, and our own Pye Jirsa.
Here's a snapshot of some of what's on the Earth Day Sale lis:
Landscape Photography: Start to Finish, Matt Kloskowski
Astro Landscape Photography, Lance Keimig
How to Get Started in Nature Photography, John Greengo
Natural Light, Sue Bryce
Conquering Crappy Light, Lindsay Adler & Erik Valind
Photoshop and Lightroom for Landscape Photographers, Matt Kloskowski
With each CreativeLive purchase you'll get exclusive bonus content, lifetime access, anywhere, anytime; streaming and downloadable files; they're available on desktop, mobile and tablet, and backed by their 100% guarantee.
Definitely check it out, and find the entire list of sale classes here, and don't forget to check out Pye's CreativeLive classes!.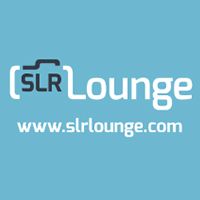 SLR Lounge Official
Articles by SLR Lounge Official are created by multiple authors. They represent official announcements by SLR Lounge.