In this Episode – Creating a Web Sized Export Preset
In this episode from the Lightroom 4 A-Z Workshop on DVD, we will be teaching you all how to create a web sized export preset which is going to take your image and reduce its size and quality in order to prepare it for web use. We want to make sure that we strike a fine balance between size and quality in order to make sure that images are not inconveniently large for emailing and web use, but also so that they are not so poor in quality that we see a reduction in visual quality of the image when viewing on a computer monitor. Enjoy!
The following tutorial is from the Lightroom 4 A-Z DVD Guide. We will be releasing 1-2 tutorials per week from the LR4 A-Z DVD. The full DVD including 130 tutorials and nearly 14 hours of Lightroom 4 training is available in the SLR Lounge Store for only $99.
Purchase the Lightroom 4 A-Z DVD Guide
The Lightroom 4 A-Z training DVD will turn any Lightroom novice into a complete master of Lightroom 4 in no time! The DVD which can be played on a Mac or Windows PC includes the following:
– 130 Video Tutorials and nearly 14 hours of content!
– Over 6 hours of tutorials dedicated to developing techniques
– Full Menu System for easy navigation through the tutorials
– Bonus DVD Content that includes Advanced Lightroom 4 Techniques
– Full HD 1080p Resolution for all Video Tutorials
– On-screen Shortcut Tooltips for Lightroom 4
– Exercise Files + Final Catalog so you can follow along during the tutorials
– No Advertisements
Related Product Offers Recommended by SLR Lounge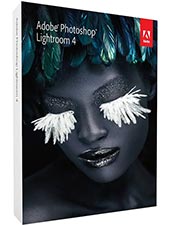 1) Purchase Adobe Photoshop Lightroom 4 through Amazon. Click any of these links to take you to the offer.
Click here to purchase Adobe Lightroom 4 from Amazon.com
2) Student and Teacher Editions of Adobe Photoshop Lightroom 4 – For teachers and students, Adobe Photoshop Lightroom 4 is available for $89 through the Adobe Educational Purchasing Site.
Article by
Post Production Pye
Managing Editor