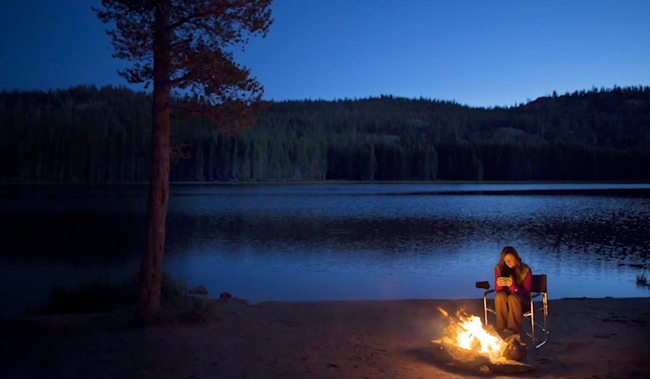 When I think of camping, the first thing I think of is the time spent around the fire. Fires not only provide warmth and light, they can also evoke great conversation and deep thought (well, at least for me). With summer here, many photographers will retreat to the great outdoors, and spend time staring at a fire with friends and family. Don't let that fire go to waste, use it to make some great images!
In the Adorama sponsored video below, Corey Rich shows us how to make better photographs of your friends and family around the fire.
Gear
Technique
Corey keeps his technique very simple and uses a mix of high ISO, a wide open aperture and good timing to nail his final shot. He suggest taking test shots as the sun begins to set. Then, when the sun is set and the sky is glowing you can nail your final shot. He also suggests shooting multiple frames at a time, allowing you to pick the best shot from the set.
Settings
ISO 800
Shutter 1/30 sec
f/1.4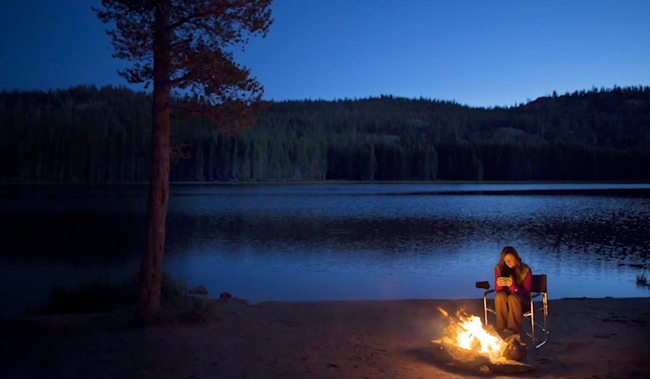 Thoughts
This is a great little tutorial for anyone starting out, or for anyone who wants to make some great image from their camping trip. I was a little surprised Corey was not using a tripod given he was shooting with lower shutter speeds. His explanation makes sense – I agree that using a tripod can limit your creativity. When making images around the fire, you need to move fast making sure to not lose the ambient light in the sky. Trying to move a tripod around to capture different angles would slow you down and limit your creativity.
The best part about this tutorial is you don't need a Nikon D4s or lens that opens up to f/1.4. Images like Corey's can be captured with an entry level DSLR and inexpensive 50mm f/1.8.
Via: iso1200.com
Images captured via screen grab.
Chris Nachtwey
Chris Nachtwey is a full-time wedding and portrait photographer based in Connecticut. He is the founder and creator of
35to220
a website dedicated to showcasing the best film photography in the world. Chris loves to hear from readers, feel free to drop him a line via the contact page on his website! You can see his work here:
Chris Nachtwey Photography